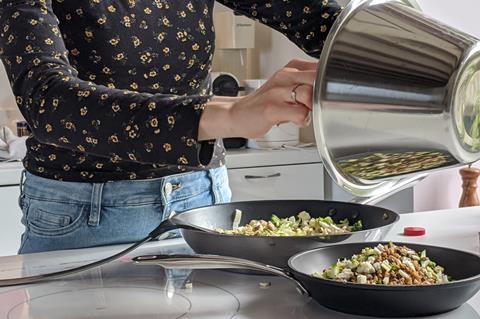 Last year was an extraordinary one in food and beverage. And, based on how 2021 has kicked off, there is no reason to believe the evolution of consumer behaviour will slow down at all. Obviously the direction of these changes will most heavily depend on government, vaccines and consumer confidence, but for many of us in the industry, these changes will deeply impact our businesses. Thus, trying to forecast them remains as important as ever.
Throughout 2020, situations dictated a variety of trends. Availability disrupted loyalty, lockdowns created homebodies and the pandemic drove us through a variety of comfort and healthy eating phases. Below are three areas businesses need to think about seriously in 2021.
Consumer shift to value: Expectations of a double dip recession remain and consumers will shift to seeking value. Search behaviour shows overall searches for 'value' up in 2020, spiking significantly during both lockdowns. Simply looking at a selection of value-based searches such as 'Tesco offers' (up 21% in 2020), 'Aldi Specialbuys' (91%), 'Morrisons offers' (35%) [Google Trends] shows consumers are clearly searching for opportunities to save.
That said, restrictions on celebrating out of home mean families will continue to look to treat themselves during special occasions. Mintel reported 23% of grocery shoppers planned to spend more on food and drink at Christmas. Meanwhile, share of search data for online grocery shows Waitrose saw a huge increase in December, indicating consumers potentially looking to trade up over the festive period – something to consider across all seasonal moments.
The homebody economy: Searches for recipes have seen two significant step changes in volume since 2004, when search history started on Google Trends. In 2009, as the UK entered a recession, and then major peaks across the lockdowns of the past year, which have shifted the base level. For example, 2020 saw a 68% increase in recipe searches vs 4% in 2019.
In the UK, bread, dinner and cocktail recipes saw the most growth, though baking recipes were the clear winner in terms of volume. We expect this to remain in 2021. Meanwhile, of course, search growth for takeout and delivery services reflects the huge increase that the industry has experienced and is now structurally designed to support.
Flight to digital: The biggest shift that is widely recognised as here to stay is the comfort with which all demographics across the UK are now ordering groceries online. Waitrose's Food & Drink Report suggests 25% of the UK shopped for food online for the first time in 2020 – a huge behavourial shift that becomes more likely to sustain with every lockdown. Kantar's latest data shows online share hitting a record high in January of 14%, remarkably led by growth in the oldest demographics. Similarly, click & collect saw extraordinary search demand that has sustained into this year as grocers develop more propositions. Meanwhile, more than three million additional grocery apps were downloaded in 2020, signposting that online is becoming a truly ingrained consumer behaviour.
If 2020 was a fascinating year of change in the way we engaged with food and beverage, 2021 will be every bit as fascinating. We will see if and when consumer behaviour sustains or returns to how it was pre-Covid. Either way, search remains a fantastic tool to support qualitative insights into this behaviour.