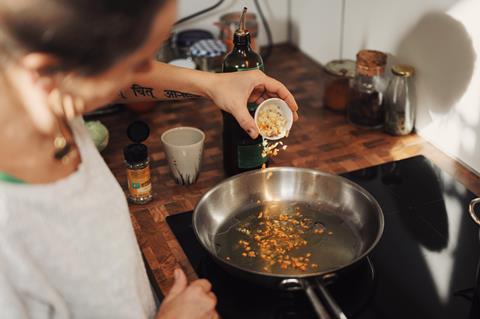 One of the biggest debates we have with investors is where food demand will settle when we reach whatever a new normal looks like. Many of the global food companies have stated their belief that some of the elevated food demand will stick, but there is debate around how much. Investors are watching closely for clues as to any enduring benefit from data providers.
Where food category demand ultimately settles will obviously differ by category, and will depend also on how much companies have invested to ensure trial is converted to repeat purchase as economies start to reopen. What's for sure is this pandemic has resulted in the most significant sampling opportunity for the food industry ever. Some brands have enjoyed an uptick in household penetration that, under more normal circumstances, might have taken five or 10 years to achieve.
General Mills has said it believes breakfast, lunch and baking occasions are set to benefit the most as consumers work from home more. A Tesco report last year highlighted one in five UK consumers are now cooking every meal from scratch, compared to one in eight pre-lockdown. Most encouragingly, 89% vowed to continue scratch cooking even when restrictions are lifted. We expect this 'coming together' trend, and the occasion of in-home meals with friends and family post-lockdown, to remain a powerful one.
The other area where we have seen very robust growth is in most plant-based meat and dairy categories, with strong category momentum evident even when compared against consumer stockpiling this time last year. Danone posted its fifth consecutive double-digit growth quarter in plant-based dairy in Q1, and Nestlé is making a big push in this area too, to match its efforts in plant-based meat. All of this would suggest plant-based is coming out of the pandemic with stronger growth than it had going in.
However, when we see Nestlé growing 8% organically in Q1, more than double market expectations, it calls for a closer look. Two things seem to be happening. First, we are seeing impressive resilience of in-home food consumption even as out-of-home food channels are improving. Nestlé's in-home food sales accelerated to 9% in Q1 (from 7% in 2020), but its OOH sales decline rate improved from –30% in FY20 to –11% in Q1-21. Unilever reported something similar, with in-home food still very elevated at +11% in Q1-21, but with food in OOH channels up 4% in the quarter and now firmly back into growth.
Hershey's CEO Michele Buck has called the simultaneous strength of both in-home and OOH channels a unique period for the industry. We won't know for a few more months whether this trend just reflects easy comps from last year or whether people are just 'consuming more', and if they are, how long this 'unique period' might last for.
The second factor we are seeing is the strength of market share gains for the big food companies. Throughout the pandemic, the big losers in the food sector have been private label and smaller brands – however the extent is only starting to become clear now. Nestlé is holding or winning share across 70% of its portfolio in Q1-21, compared to 60% on average in 2020 and 55% in 2019. On a revenue base of almost CHF90bn, this is material. Mondelez is another good example of a food company with big share gains: 80% of its portfolio is holding or gaining share in 2020 compared to 60% in 2018, with chocolate and biscuits even higher at 85%.
It's very clear as consumers have hunkered down during the pandemic they have reverted to brands they know and trust, and have become less experimental. Whilst we do expect some mean reversion as mobility improves and consumer confidence grows, we still think compared to pre-pandemic levels, most big food brands will have materially higher shares and household penetration rates. This should translate into strong cashflow generation, which will allow for stepped up reinvestment to continue driving growth.