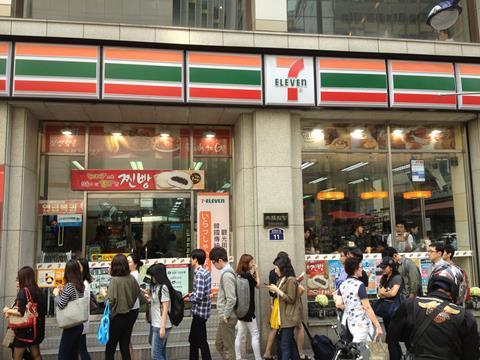 Global convenience giant 7-Eleven has confirmed it is gearing up for another crack at the UK, more than 20 years after it disappeared from the market.

7-Eleven has registered two versions of its logo with the Intellectual Property Office and a spokesman for the Dallas-based group this week told The Grocer it was interested in the UK.

"7-Eleven conducts periodic reviews of its operations globally to identify and analyse potential expansion and extension opportunities," he said. "This is part of a complex and comprehensive analysis of conditions in several areas throughout the world."
He did not reveal further details of the plans, but a source familiar with the business said the most likely approach would be for it to look to license the brand to a local operator rather than enter the market via an acquisition.

"If you look at some of the markets where it has had the most success such as Thailand, Hong Kong and Japan, it has partnered with a local operator that had a really good understanding of that market."

7-Eleven previously opened stores in the 1980s in the UK but had pulled out by 1997.