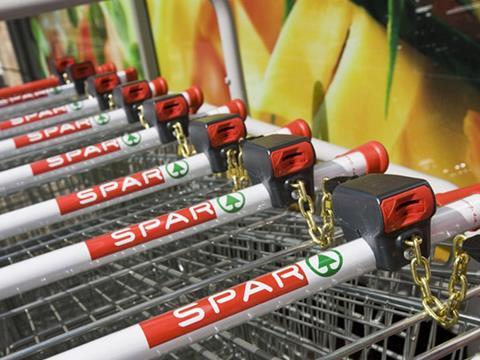 Appleby Westward has made a commitment to improve its pricing.
The South West Spar regional distribution company has also earmarked heavy capital investment for store development, with some £2m allocated for co-investment in store development with its retailers this year.
The company is looking to recruit more than 20 new stores under the Spar fascia before the end of the year to add to the existing 260 trading.
And Nick Kenworth, Appleby Westward's sales director, said development work was under way on store formats as the company looked to refresh and refit at least a fifth of the stores in the South West each year.
The pricing initiative will amount to a £275,000 investment across a wide range of categories this year, including soft drinks, beer, household health and beauty, grocery and produce.
Chairman Leo Crawford, who is also chief executive of BWG Group, Appleby Westward's parent company, said the joint venture announced with SPAR South Africa last year meant the company now had a strong balance sheet, enabling it to invest much better in the marketplace.
"Appleby Westward and SPAR UK are in a very strong position and it is important that everyone maintains higher standards for the long term," he said.