New supermarket franchise trials have upped the ante. What's the appeal to supermarkets and indies? How risky is it? And does it herald a new round of M&A?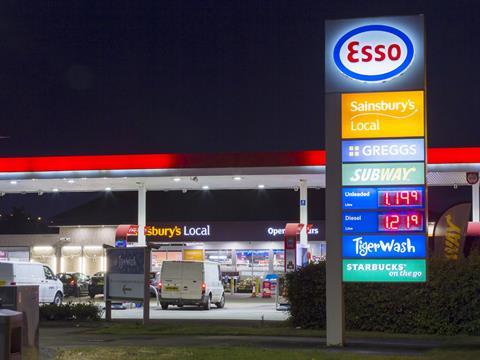 A reputation takes years to build and seconds to destroy. So it is little wonder that, until now, the major grocers have been wary of going down the franchising route. Rather than risk jeopardising their carefully crafted image, the supermarkets have kept their stores tightly under control.

Yet this fear of franchising is starting to fade. As the big four look to rein in their spend on store estate expansion (see GRS, below) a lightbulb has gone off in the industry's collective conscience: that via franchise, growth can be achieved with minimal outlay, particularly in convenience, where the power of their brands, and the scale of their buying power can be successfully aligned with attractive and valuable sites to powerful effect.
One of the first to dip its toe into the relatively uncharted waters of franchising was Morrisons. Having sold off its M Local stores in 2015, and after a brief liaison with Motor Fuel Group last year - it is now running a 50-store trial with Rontec.

Sainsbury's also unveiled a trial partnership with Euro Garages last October, in which the forecourt operator will run seven Local fascias. And the venture is unlikely to stop there. CEO Mike Coupe is not shy to experiment, and says the franchising model has "some attractions to it" as a future driver of growth.

Now the Co-op is joining the trend for third-party wholesale partnerships. Two weeks ago, it announced a trial to sell fresh produce, food to go, wine and ready meals in 45 McColl's stores from June. It's the first time the Co-op has supplied own-label products to a different fascia and Co-op Food chief executive Jo Whitfield describes it as "exciting".

This week it took another massive step into wholesale supply, launching a franchise operation for the first time in its 170-year history via a seven-forecourt pilot with the UK's largest forecourt operator, MRH.


Are supermarkets risking the crown jewels?
"Given the ongoing importance of convenience, it makes absolute business sense that brands like Sainsbury's should be looking to do deals, much like its trial with Euro Garages," says Vicky Bullen, CEO, Coley Porter Bell.
"However, for the sake of long-term brand equity, brands should be picky about the partners they choose. They should have shared values, so the relationship feeds rather than detracts from brand equity. The two brands have to exist in harmony and the customer experience of the two brands together should not feel disjointed or at odds with each other.
"Mike Coupe rightly talks about maintaining control of the brand. It's key that the experience of the brand on the forecourt lives up to the experience of the brand on the high street. Brands need to manage their entire brand world, making sure the experience of it is harmonious no matter where the customer comes into contact with it. Control of all aspects of the store experience from layout, to product on shelf to customer service should be a key part of the deal."
The role of the forecourt garage has "changed in recent years", adds Thom Newton, CEO and managing partner at Conran Design Group, whose clients include Shell. "Many have ramped up their retail credentials with a convenience offer either under their own brand name or in partnership with a supermarket. The risk for supermarkets is when their brand guidelines are not followed or their brand values are not enforced. A brand guardian is needed to ensure all aspects of the brand are protected and that expectations are met.
"When a customer enters a forecourt garage under a licensed fascia, like Sainsbury's for example, they will expect Sainsbury's service, brand values and experience. Managing expectations will include engaging staff who will be one step removed from the supermarket brand. The challenge is how to make them understand and deliver the supermarket's customer experience. There will need to be incentives in place to encourage staff to share and be part of the brand experience and values. The grocer will no doubt invest heavily in staff training to ensure a seamless customer journey."
The first of the 1,000-1,500 sq ft stores will open in Eastcote, north west London, this month with Co-op branding and products. Whitfield says it will "enable us to test the franchise model and potentially pave the way for further expansion to move the Co-op brand and our own-brand food into new communities."

So can these deals help grocers succeed in a landscape with few opportunities for growth? Or do they risk doing more harm than good?

"Almost everybody is in trouble and looking," says one senior industry source. "Virtually nobody is making any money. Credit to Morrisons for delivering some good numbers, but Sainsbury's food business is struggling, the Co-op's profits are still tiny, and even though Tesco is improving, it's making £145m operating profit, even after all the good work that's been done, versus £3bn under Sir Terry."

The attractions of a successful franchise are clear. Supermarkets need not shoulder the entire burden of opening a new branch. Instead they can share the cost of employment, set-up costs and sourcing with another experienced player in the convenience sector.
Sweating the assets
"The big four are no longer increasing their store numbers by 4% or 5% each year," says Shore Capital analyst Clive Black. "But they still need to grow, so they're having to sweat existing assets more effectively and find capital-light ways to gain incremental sales."

Plus, the supermarket can avoid taking the full hit if the operation fails, adds ACS chairman James Lowman. "The franchisee can take on some of the risk and the reward, rather than the management taking on all that risk," he says. And working with a third party can also open up more opportunities.

As Lowman says, the convenience market is "so much about location". Yet supermarkets such as Sainsbury's have struggled to find appropriate sites for new convenience stores. The lack of availability - and the premiums being charged - has clearly stymied its ambitions in the sector. It initially planned to open 100 Local formats a year, but says it only opened 41 last year and plans to open a further 25 this year.
Partnering with forecourt operator Euro Garages gives Sainsbury's access to a ready-made customer base. And the forecourt locations do seem to be working. Across the seven Sainsbury's Local stores that opened last year, sales are between 60% to 90% higher than under the previous Spar fascias. "We've seen a significant uplift," says Ilyas Munshi, commercial director at Euro Garages.
What's in a name?
Putting the Sainsbury's name to the branch, rather than the less risky option of operating under a different name, such as Tesco franchise One Stop, has been key to this success. "Sainsbury's probably has got more brand value in the marketplace than Spar, so as a customer you will probably be leaning more towards stopping off at a Sainsbury's than a Spar," Munshi says.

Yet for every upside, there is a potential downside. In its 150 years of operation, this is the first time Sainsbury's has ventured into franchising. The supermarket had to be extremely careful in choosing a partner to avoid any potential damage to its name.
"The big supermarkets are having to sweat existing assets more effectively and find capital-light ways of gaining incremental sales"
Coupe is well aware of this, having cited "control of the brand" as a mitigating factor in its franchise ambitions, but Euro Garages says its existing partnerships with major retail operations such as Starbucks, Subway and Greggs were key to signing Sainsbury's up.

Plus, Munshi says there was a "big overlap" between the values of Euro Garages and those of Sainsbury's. "It's about trust with a capital 't'. It's not just about setting up a Sainsbury's Local, it's about delivering it as well as they do on a consistent basis." In fact, Euro Garages always sets out to be even better than company-owned branches when entering into a partnership, he claims.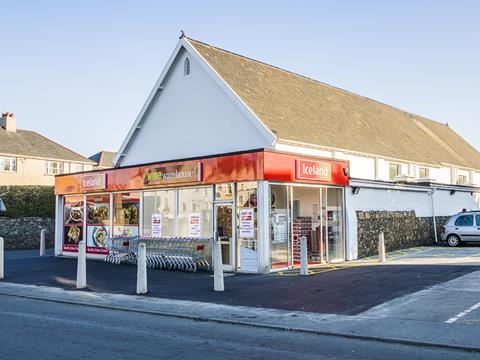 What's happening in Europe?
"It's always been surprising how there haven't been that many franchises in the UK," says ACS CEO James Lowman.
"The big players in a lot of the European markets operate franchises that are very, very strong," he notes, name checking Leclerc (France), Edeka (Germany), ICA (Sweden) and Kesko (Finland) as examples.
"All the structures are slightly different but all are open to independents either in buying for them, supplying to them or operating as a franchising using their brand."
As with recent UK trials by Sainsbury's, Morrisons and now Co-op, Planet Retail senior analyst David Gray also highlights a "big move by oil companies in Europe to tie up with retailers, such as Carrefour and Cepsa Spain, or Aral and Rewe Germany.
"Traditional forecourts in Europe will gradually shift to offer more of a full basket experience and away from a mainly impulse-driven offer. Effectively, larger convenience operators such as Carrefour Express can provide range and expertise in offering an extensive shop," he adds.
Closer to home, Iceland has long embraced the concept of overseas franchising and has 34 franchise stores in the likes of Spain, Portugal, Libya, the Channel Islands - and Iceland (the country).
Iceland frozen products are also stocked by the 10-11 convenience chain, which operates 27 stores.
Alistair Cooke, head of sales and marketing for Iceland International, says it doesn't operate a "traditional franchise model" but "licenses the use of its name by selected retail partners outside the UK" which is a "proven, low-risk way of growing sales in overseas markets. The pros are the strength of the Iceland brand, appealing particularly but by no means exclusively to British ex-pats and holidaymakers; access to our 4,000-SKU frozen, grocery and chilled product range, freezers, chillers and other equipment; plus access to our expertise in store design, space planning, merchandising, marketing, personnel management and general trading.
The main con is that we don't provide a 'how to run an Iceland franchise' manual, and rely on our partners having relevant retail experience."
It's a noble aim, and one that will be shared by many franchise partners. But this doesn't always work out in practice. When The Grocer visited a Rontec-run Morrisons Daily store back in March, a few findings would have given the supermarket brand cause for concern.

The Eltham branch was expertly laid out with friendly service, but there was a definite lack of availability - at 9am, there were only two sandwiches on offer and the fresh fruit & veg section was nearly empty. Prices were also significantly different from Morrisons, with Ben & Jerry's retailing at £4.50 compared with £3 in the supermarket, and a £1.70 premium on a bottle of Blossom Hill.

It is only a snapshot, of course, and the trial was still in its infancy at the time of the visit (the partnership was only announced four months beforehand). And Morrisons clearly isn't too concerned, having upped its initial 10-store trial to 50 stores in March. But it illustrates perfectly the pitfalls of handing over your brand to an outside party. As to the 30% price differential, Shore Capital's Black believes consumers will get it. "For years, there have been differential prices in convenience stores compared to supermarkets. I think most people understand there is a premium to be paid for convenience."

Store standards are a different matter, however. "The agreement between the two parties has to take into account basic store standards, availability, cleanliness, merchandising and compliance," adds Black. "If a major franchising model has rolled out and is not totally compliant, in time it could come back on a major retailer."

The big four will need to evaluate whether this risk is worth the potential reward. Franchising can be an effective way of boosting sales and expanding your footprint in the lucrative convenience market, but choosing the right partner is crucial. Any drop in standards could be a death knell for the brands they have taken decades to build.
In the meantime, new franchise deals could have a significant impact on existing symbol operators. As well as Spar's long-term growth with Euro Garages, the Co-op's trial with McColl's could have significant negative implications for existing suppliers Nisa and P&H. A major battleground in convenience is fresh and chilled food, and the major mults have a far better offer in that respect than the wholesaler symbols, says one Nisa member. "Even the top-end offer is way behind the major mults," he says.
"Only five players plus the Co-op do fresh and chilled well. And with the acquisition (McColl's bought 298 Co-op stores in 2016) Co-op have got closer to McColl's and can offer fresh quality in a way Nisa cannot. It's not their fault. It's not Nick Read's job either. But it's a burning platform for Nisa as its contract expires in March."

It's also rumoured the Co-op is working on a possible deal with Nisa and Costcutter. "It might be buying them, or supplying them or both," says a senior wholesale source. "It wouldn't surprise me. Partly in response to the Tesco-Booker deal, but mostly a response to the market as a whole. And there's no shortage of connections. Nick Read worked with Steve Murrells while they were at Tesco, and the team under Darcy Willson-Rymer at Costcutter has a few ex-Tesco people."

"I would not be at all surprised," says another wholesaler figure. "If you just look at the Co-op and Nisa, it always seemed to me they were a natural fit. Getting that particular deal across the line, however, is another matter given the structure of Nisa. And it's not one that's likely to work via a trial."
Grocery Retail Structure 2017
The supermarkets haven't just stopped opening supermarkets. As the Grocery Retail Structure 2017 shows, with the exception of M&S, they're struggling to grow on the convenience side too.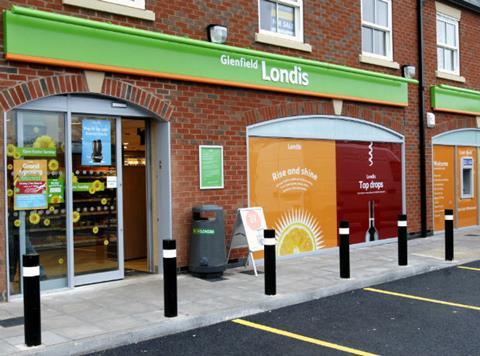 Morrisons quit two years ago, of course. The Waitrose push into convenience has come to a halt. And Sainsbury's opened only eight stores last year, with CEO Mike Coupe admitting, after promising to open 50 to 60 stores a year, it is struggling to find suitable sites. As to Tesco, while it added 41 stores, most were One Stop franchisees.
Instead, franchising is increasingly seen as the new route to growth for the big four, particularly if they can convert lucrative sites from smaller rivals.
While the number of forecourts fell by 53 to 8,434, the UK's biggest independent operators - MRH, Motor Fuel Group, Euro Garages and Rontec - have proved a real engine of growth. Hence Morrisons has been trialling a franchise tie-up with Rontec and P&H, Sainsbury's is trialling a franchise jv with Euro Garages and now the Co-op is trialling its first franchise with MRH. Meanwhile, of course, Tesco is exploring further franchising opportunities via the merger with Booker, which added a whopping 533 independents in the past year.
And it comes at a vulnerable time for smaller symbols. While the number of convenience stores grew by 305 to 41,484 (0.7%) the number of unaffiliated independents again declined, down 213 (-1.1%) to 18,841. And encouragingly symbols added 352 stores.
But if we take out the 533 extra indies Booker signed up, other symbols operators lost a net 181 stores, with Costcutter numbers imploding and Landmark also witnessing heavy casualties (though Best-one, Conviviality and Spar numbers all grew).
On the affiliated multiple side there is similar stagnation. While Spar wholesaler Appleby Westward acquired the 63-strong Gilletts Spar retail chain, to become a retailer in its own right for the first time, total affiliated multiple numbers stayed static.
That left McColl's as the biggest mover and shaker in convenience. It's currently in the process of acquiring 298 stores from the Co-op (The Grocer understands around 200 have been transferred so far).