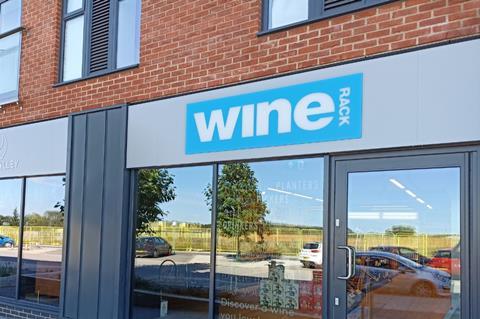 Bestway is seeking retailers to take on a new dual-branded fascia with Wine Rack, as the wholesaler expands its hybrid portfolio.
Bestway retail director Jamie Davison told The Grocer the business was in active discussions with prospective retailers to take on the new concept, which would see its premium off-licence chain sited in a Costcutter or Best-one store.
"It's about working with retailers who are in the right location, with the right demographic, that will complement a Wine Rack offer in their stores," said Davison.
"We believe it's a concept we can explore based off the success of our dual-branded fascia with Costcutter and Bargain Booze that we launched last year."
Bestway began opening sites with Costcutter retailers featuring a Bargain Booze 'store within store' in January last year, and now has 14 of them, with a further 10 in the pipeline. It said more opportunities were also being assessed weekly by the new business team.
One Costcutter retailer, who was approach by the wholesaler regarding their interest in dual branding with Wine Rack, said the fascia would represent "a posher version" of the existing hybrid proposition.
"Wine Rack prides itself as the upmarket wine shop, and a conjoined proposition with Costcutter would provide retailers access to a more premium wine range at better margins," the retailer said.
Bestway Wholesale MD Dawood Pervez said Wine Rack hybrid stores would target a different demographic and locations.
"Our Costcutter and Bargain Booze concept works so well because it's a mix of a neighbourhood convenience offer, with a focus on fresh food, complemented with a strong off-licence range.
"Combining Costcutter and Wine Rack would create a similar proposition, but with a premium edge and located in areas with a higher sociodemographic profile.
"There is opportunity for a Wine Rack to open in a Best-one store as well, but we anticipate that there will be more demand for Bargain Booze as it better matches Best-one's demographic profile."
Pervez added that Bestway was also currently working on the launch of a Best-one and Bargain Booze dual-branded store.