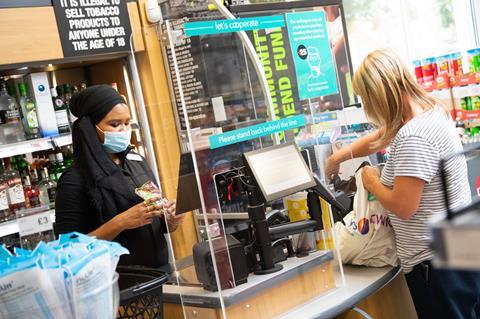 Central England Co-op will be handing all families who use Healthy Start vouchers an extra £1 to spend in its stores.
The initiative will mean those who use the vouchers will see their allowance rise from £3.10 to £4.10.
The retailer said this would encourage customers to stock up on items including milk, fresh, frozen and tinned fruit & vegetables, fresh, dried and tinned pulses and infant formula milk.
It is also hoped that this extra £1 will inspire more people to take up the option of requesting and using the vouchers to support themselves and their families.
"We all understand the importance of children and their families having access to food and essentials and the long-term issues caused if these basic items are not available to them," said the retailer's head of fresh trading Calum Kirk.
"As this is such an important issue, we have decided to put in place an extra £1 for everyone who uses the vouchers in our store to take the current total they can use to purchase products to £4.10.
"In some areas, as many as 50% of eligible families are missing out so we will be working hard to raise awareness and increase uptake."
The move comes after footballer Marcus Rashford teamed up with a number of major supermarkets and suppliers to form a child poverty taskforce after the government refused to extend free school meals over the winter months.
Over the weekend, the government announced it would spend more than £400m to support poor children and their families.
The government also promised the Healthy Start payments to low income pregnant women, or those with children under four, would increase from £3.10 to £4.25 from April 2021.
Central England Co-op has confirmed its commitment will remain in place even when the planned uplift from the government comes into place next April, meaning voucher users will see the total amount increase from £4.25 to £5.25.
To claim the extra £1, customers need to present their vouchers at the till point in any Central England Co-op store. The staff member will automatically add on the extra £1 on top of the vouchers supplied.
National Food Strategy independent lead Henry Dimbleby said: "Poverty resulting from the pandemic is continuing to put huge pressure on family budgets.
"That's why I was delighted that the government accepted my recommendation to increase the value of the Healthy Start payments.
"It is wonderful to see Central England Co-op making the scheme more valuable still. It is a great way to help young children and pregnant women eat more fruit & veg. A decent diet must surely be a central foundation of equality of opportunity."