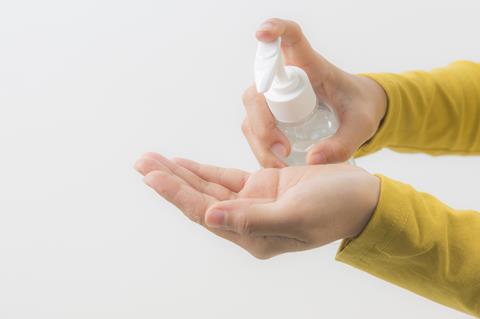 The CMA has cleared convenience retailers suspected of price gouging hand sanitiser during the pandemic after closing three of its four investigations.
A pharmacy is now at the centre of the CMA's only remaining investigation into excessive pricing, The Grocer can reveal.
A statement issued by the watchdog said: "The CMA decided on 13 July to close its investigations as it considers that the retailers prices do not, or are unlikely to, infringe competition law."
The decision to close the cases comes two weeks after the organisation issued its report into price gouging, which found prices of hand sanitiser had been inflated by as much as 400% during the lockdown period.
Pharmacies had the highest price hikes when compared to convenience stores or supermarkets, with a 50ml bottle of the product costing £1 in January 2020 rising to as much as £5 in the week 15-21 March.
Read more:
One of the four investigations was closed "as there were no grounds for action" according to the CMA's statement, while the other two cases were closed "in line with the CMA's prioritisation principals".
Concluding further investigation into the latter would deliver limited, if any, consumer benefits, it said.
Evidence and information was gathered from a range of sources during the investigations including retailer's wholesale costs and the volume of sanitiser sold.
Trade associations including the British Retail Consortium, the Association of Convenience Stores and the Federation of Wholesale Distributors signed a letter written by the CMA earlier this month urging retailers not to inflate the price of high-demand goods, warning enforcement would be taken where there is evidence that the law has been broken.