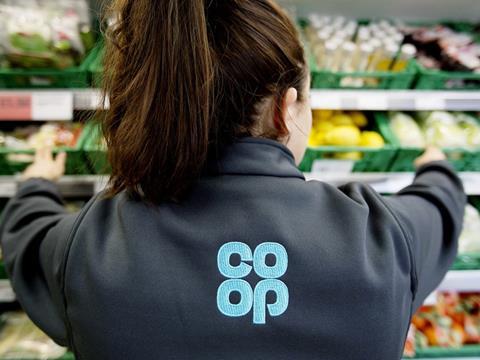 The Co-operative Group has relaunched as the Co-op, going back to its former name and 1968-vintage blue logo.

The society is also bringing in a new membership offer giving back £100m a year to members and their communities.

The retro logo, with a modern overhaul, has already appeared on fascias of seven food stores and will be rolled out across all 3,750 Co-op food and funeral branches over three years. Redesigned blue bags are also in stores and on packaging of 632 products.

Group CEO Richard Pennycook told Saturday's agm that he had never met anyone who called the business The Co-operative. "We are going back to being the Co-op: we are the Co-op, we have always been the Co-op; it makes sense to talk about ourselves the way everyone else talks about us."

Central to Going Back to Being Co-op is "a different way of doing business" reflecting its 19th century heritage and values. This will now include a 5% reward to Co-op members on every own-brand product they buy plus another 1% going to community good causes, which membership in each local store will choose, initially from a list of 1,500.

The incentive starts in the autumn and is set to give £100m back to members annually by 2018. In addition, the 'divi' will return during 2018 when the Rebuild programme ends. The mutual hopes to boost the current membership of more than eight million by another million in five years and boost own-brand sales to members from 25% to 50% with an increase of own-brand revenue from 48% to 55%.