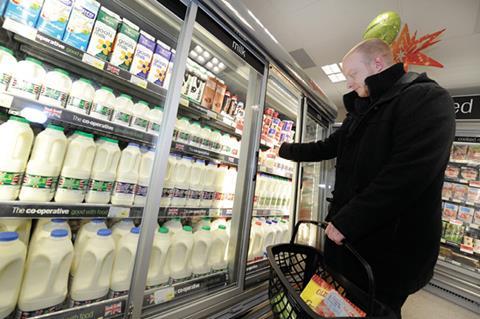 Retailers face a "bleak" generational decline in convenience store visits, according to Him research.

The percentage of adults visiting convenience stores at least five times a week fell significantly among 18 to 24-year-olds, client development manager Josh Clifton told the Him's Future of Convenience conference this week.

While almost half (45.8%) of over 75-year-olds shop at their convenience store at least five times a week, only 27.8% of 18 to 24-year-olds do so. Him forecasts this figure will fall even further to 19.4% over the next 20 years.

"There is probably a bit of a disconnect between a younger demographic and convenience stores, who don't necessarily see convenience stores as integral to their life like the older demographic," said Clifton.

"If we were to push everyone in this age bracket forward 20 years, it paints a pretty bleak picture, actually, if we don't change anything or address this problem now."

Generation Z shoppers are increasingly turning to food-to-go in addition to convenience store visits, with 31% visiting sandwich shops and 30% going to coffee shops on a weekly basis.

"What's important to note for retailers and also suppliers is that this Generation Z are not just shoppers of tomorrow but they're actually in your stores now. We need to start engaging with them as soon as possible," added Clifton.

He suggested retailers should improve the in-store experience for young people by adding digital posters, self-service tills and contactless payments, and target them with personalised offers and campaigns.