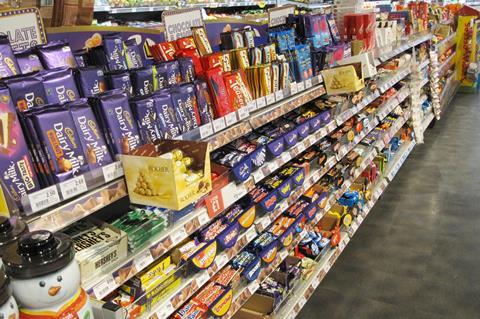 Convenience stores are enjoying a strong surge in sales of snacks and sweets, driven by the reopening of schools.
Many wholesalers and convenience retailers have experienced an uptick in key impulse lines for the first time since the onset of the coronavirus crisis in March, The Grocer understands.
Bestway Wholesale said it recorded double-digit growth across its impulse categories in the first week of September.
"Undoubtedly, our total retail business has seen an overall increase across the three categories of confectionery, crisps and carbonated drinks," said Bestway trading director Kenton Burchell.
"This could be linked to the increase in economic movement as more people to return to the office environment, alongside the onset of the new school term.
"This has led to an increase in sales of instant consumption products, and sales of take-home variants remain strong."
Walsall-based Nisa retailer Amrit Pahal said his crisps and confectionery sales were up 20% and soft drinks 50%.
He said new staggered start and finishing times at schools meant he was seeing longer bursts of footfall.
"It's been busier than I thought it would be, and we're seeing higher levels of sales than this time last year."
One Stop franchisee Aman Uppal, based in Mount Nod, Coventry, reported a 60% rise in overall sales as schools finished for the day between 3pm and 4pm. This was primarily being driven by confectionery, soft drinks, ice creams and milkshakes.
"This shows that a lot of children have returned back to school and that there are some normal buying patterns returning to the category," he said.
Tuesday 29 September 2020
The Convenience Awards goes DIGITAL. Join the very best retailers, brands, influencers and industry professionals to celebrate the convenience industry, as the winners of this year's Convenience Awards are revealed
Brought to you by