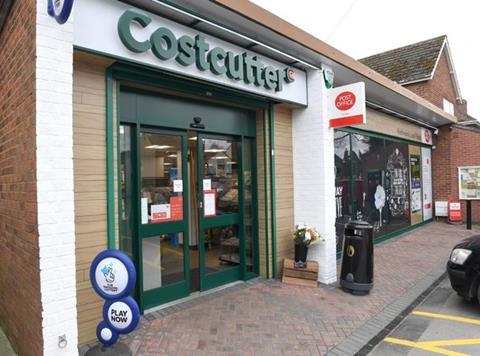 Costcutter has opened its third pilot store with a focus on food to go.

The 1,900 sq ft store in Kirkton, Lincolnshire has undergone a £150,000 transformation into Costcutter's new Shop the Way You Live format.

Owned by retailers Manjula and Suenita Keshwara, the refurbished shop features a 2.7m dedicated food to go section with a Tchibo fresh coffee unit, Rollover hotdogs, Slush Puppies, hot food from Country Choice and a range of meal deals.

The retailers are also sourcing meat, fruit, vegetables, bread and flowers from local suppliers.

"The new Costcutter brand is a really exciting proposition that will enable us to better connect with our shoppers and drive footfall," said Suenita Keshwara.

She added that Costcutter's Shopper First customer study, which fuelled the creation of the new format, had been particularly useful.

"The shopper insights have enabled us to create an offering that will better meet our shoppers' needs. The store has been designed to meet the needs of the local community and to offer not just the products they want, but a fantastic shopping experience. The store is positioned within a village on a busy main road so introducing a strong food-to-go offer will enable us to better appeal to the needs of the passing customers and create another opportunity to grow sales."

The two initial Shop the Way You Live stores opened in Leeds and Darfield.