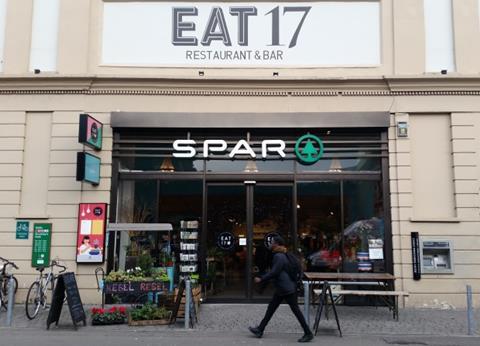 The owners of Spar retail and restaurant business Eat 17 are seeking pubs and restaurants to kickstart franchise plans.
The business hopes to open new stores across London by offering its model of combining retail and foodservice to pubs and restaurants.
Eat 17 has outlets in Walthamstow, Hackney, Hammersmith and Bishop's Stortford, amassing an annual turnover of £10m.
They offer products from its main Spar supplier AF Blakemore as well as Eat 17's own branded products.
Each store offers a dining experience with a focus on locally sourced produce, championing tastes from around the world and also working with street food vendors.
Eat 17's co-owner James Brundle said it was hoping to reach out to those businesses that had been hit particularly hard by the pandemic and help them create a new revenue stream.
"Our concept has been working well in our four stores for 14 years and it's a model that can easily be applied to businesses that have struggled over the last three months," said Brundle.
"It's a combination of a food retail outlet and, in normal times, restaurants, and places customers can buy quality street food. That model could work well with those businesses that have found things tough during lockdown. Most will already be set up with a proper catering kitchen meaning restaurant-quality food is going to be a possibility.
"Where it isn't or they want to diversify, that's something we can help with. It's the same with the retail side of the business – we can give the advice and support they need to get the retail side off the ground.
"We can also offer a large selection of foods we create ourselves from scratch including butchery items, wraps, sandwiches, sourdough bread and top-quality ready meals."