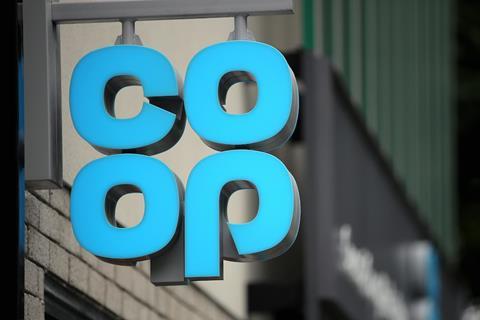 Staff at the Co-op have endured their worst week in history in terms of abuse and antisocial behaviour, with the introduction of mandatory face coverings in England creating 'flashpoints', it has said.
The convenience retailer said it recorded 990 incidents of anti-social behaviour and verbal abuse between Monday 20 July and Sunday 26 July. Face coverings were made mandatory in shops in England on Friday 24 July and the retailer said it had seen "scores of instances of customer abuse, with colleagues also facing incidents of anti-social behaviour, verbal assaults and aggression relating to wearing face masks".
It said some stores reported over half of customers were not wearing a face covering on Friday.
"We've seen a marked rise in abuse, threats and even assaults on shop workers during the Covid crisis and believe this could be another flashpoint," said a Co-op spokesman. "That's why we continue to campaign for greater protection, with a new offence which dishes out stiffer sentences to those guilty of harming shop workers."
Elsewhere compliance with the new law was stronger. Central England Co-op. which has more than 400 food stores and funeral homes across 16 counties, said between 90% and 95% of its customers were following the rules. The society said it had looked to lead the way by asking all of its staff to wear masks or visors as of last Monday.
"We want to say a big thank you to our customers for working with us when it comes to keeping our colleagues, customers and communities safe by wearing a face covering," said Central England Co-op store manager Matt Simpson.
"The feedback we have had has been brilliant and what is even better, at a time when we are campaigning for a zero-tolerance approach to any kind of abuse towards colleagues, is that we have seen no confrontations or challenges related to this new rule.
"Thank you to all who have supported us this weekend but now please keep on helping us keep our communities safe by wearing a face covering as nothing is more important to us all at Central England Co-operative than the health and safety of our colleagues and customers."
Several of the major supermarkets have also told The Grocer that compliance levels on masks were also high at their stores over the weekend.