Convenience stores generated sales worth £43.2bn in 2021 as retailers continued to cash in on demand for local shopping during the pandemic.
It's not been an easy ride, though. Having battled through Covid restrictions, social distancing measures and the 'Pingdemic', convenience retailers were last year faced with new challenges around availability and supply.
It meant the UK's symbol and franchise groups – which account for around 60% of the UK's convenience stores, according to the ACS – had to innovate and adapt to support existing retailers and attract new members.
So as we emerge in 2022, how have they evolved over the past year? And how do they compare on things like membership costs, delivery costs and minimum contracts?
How do the UK's symbol and franchise groups compare?
How have they evolved over the past 12 months?
Bargain Booze, Select Convenience & Wine Rack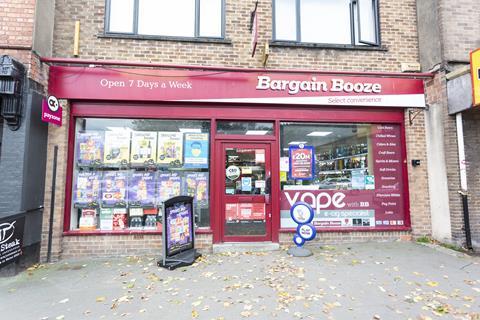 Amid surging demand for booze throughout the pandemic, Bargain Booze "had to react fast to ensure that we meet our customers' expectations and that our alcohol ranges fulfil their shopping needs" says Bestway.
"Categories that were previously predicted to have single-digit growth over the next two to three years have this year delivered accelerated growth exceeding all expectations."
Now Britain's biggest off-licence chain, Bargain Booze has multiple franchise fascias from which to choose, with retailers enjoying access to an "award-winning alcoholic drinks range, hand-balled deliveries, national and local consumer marketing support, managed EPoS solution, support for franchisees seven days a week [and] HR support for in-store recruitment".
Future plans include a new store format, which it will be piloting over the next quarter. "This year is also set to be a bumper year with major events such as the Diamond Jubilee and the World Cup, so we will continue to capitalise on the latest trends in at-home drinking," Bestway says.
Best-one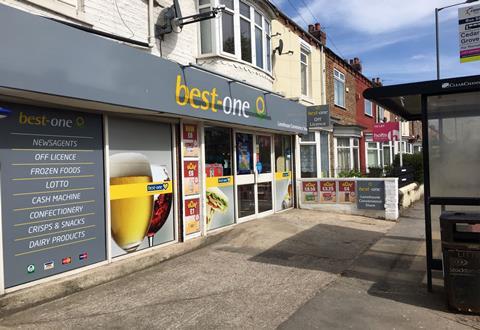 Best-one has prided itself on being the "voice of independent retailers" throughout the pandemic, "championing for fair allocation of stocks from suppliers where there have been shortages due to changes in distribution". It has also worked closely with Defra and FWD to ensure retailers have access to support and insight.
Last year, it grew the number of its stores by 239 to 2,000 – having focused on working even closer with suppliers to meet fast-changing consumer demands, moving from a monthly to four-weekly promotional cycle to give more value to the shopper, and running a trial to allow more efficient movement of stock to stores.
With no joining fees and an attractive package, Best-one's primary retailers are those with smaller convenience stores who want to "maintain entrepreneurship while raising standards and performance". Its USP is its Bestway Retail Development Programme, which offers independent retailers "free and unrivalled access to industry experts, advice and insight, so that they can improve their business", it says.
Retailers also benefit from a dedicated business development manager, access to over 400 direct-to-store suppliers on Bestway Wholesale negotiated terms and 20 shopper deals every month, while My Rewards rebates can be used to invest in store development projects.
Looking ahead, it is "focused on creating a true point of difference with best-in-class depot activation and digital campaigns".
Budgens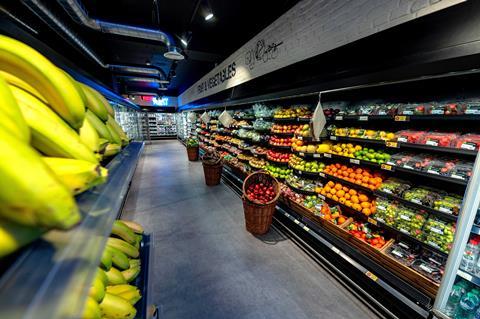 Budgens, which celebrates its 150th anniversary this year, prides itself on its fresh and chilled offer and social media presence.
With over 300 stores, it has worked closely with retailers over the past year through its Fit for the Future programme, which helps identify and capitalise on missing opportunities, such as social media, home delivery, vaping and coffee clubs.
Availability and service has remained "a number one priority" for Budgens, which has continued to develop its own-label ranges to meet growing demand for fresh and chilled, grocery and baking products. "We aim to provide our retailers with a market-leading range and provide a real point of difference for Budgens stores, whilst offering fantastic quality at great prices," it says.
Having recruited 40 new stores in 2021, Budgens has a "really healthy pipeline of stores coming through in 2022".
Costcutter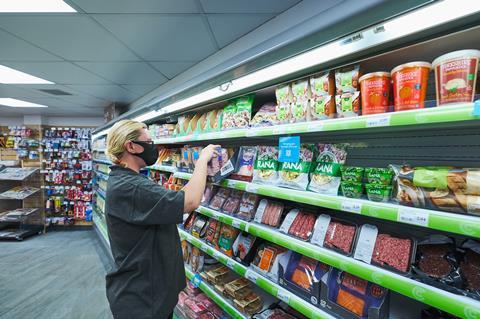 Bestway Wholesale completed its acquisition of Costcutter from Bibby Line Group in February 2021, having already agreed a two-and-a-half-year extension to the Co-op's supply agreement, giving Costcutter retailers access to over 2,000 Co-op own brand products via its Nisa supply chain until 2026.
Costcutter's 1,500-plus retailers also benefit from access to Bestway's Cash and Carry network, plus loyalty scheme rewards, a business development manager, the Shopper First growth programme and marketing support, as well as "simple contracts and easy access to rebates".
Having supported retailers throughout the pandemic with advice and lobbying, Bestway has also developed its fresh food offer, meal-for-tonight solutions and BWS range over the past 12 months. "Last-mile delivery has also been a key focus and we have implemented rapid delivery options for our retailers so that they can capitalise on changing consumer behaviours."
At the end of last year, it announced it had paused the rollout of Appy Shop following a two-year trial in Costcutter stores. However, it is currently working with Jisp following a trial that launched with 28 company-owned sites in November last year, covering stores under the Bargain Booze, Best-one, Central Convenience and Costcutter brands.
Looking to the future, Bestway says it will put "continued focus on quality and choice, as well as further development of market-leading shopper insights".
Family Shopper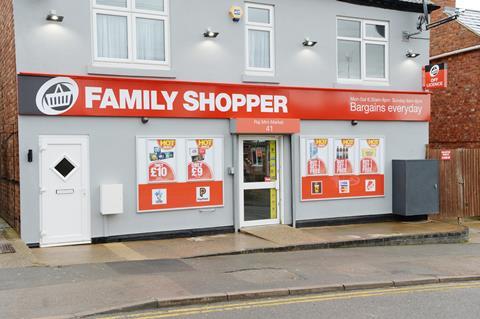 In a bid to cash in on appetite for US candy, Family Shopper has focused on expanding its American confectionery range over the past year.
Having expanded from 106 to 138 stores in 2021, it has also rolled out new and improved fresh, frozen, bread and cake ranges.
With a USP of "driving incremental footfall and helping customers engage and support their local communities", it plans to continue focusing on range expansion in 2022, alongside a "new and improved customer journey".
Go Local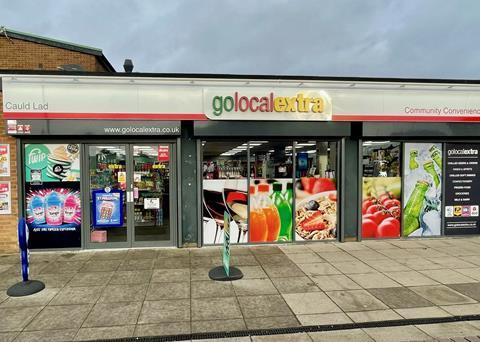 Go Local is expanding rapidly. Just last year, the Parfetts-owned symbol group recruited 350 new members. "Everyone at Parfetts has worked hard to help achieve the rapid growth we've seen over the last couple of years," says Guy Swindell, joint MD of Parfetts.
"We know that our success is tied to our customers' success, and we work hard to offer a product and service range that will support them and help them remain competitive in a tough retail environment.
It has no intention of slowing down. During the pandemic, the employee-owned business focused on ensuring supply, access and availability, which "continues to be a key focus", says Swindell. However, Parfetts also continued to innovate, growing its online presence and launching The Local; an off-licence focused fascia.
"Parfetts also invested in its hybrid cash & carry and delivery model to continue its ambitious plans to recruit more symbol stores and push its geographical reach," Swindell says.
As it continues to accelerate growth and expand its footprint across the UK, Parfetts is working with retailers to develop innovative new formats for the Go Local fascia and will focus on rolling out its Gold service, which allows retailers to order up to midday for next day delivery and offers all the promotions they would get in the depot.
Keystore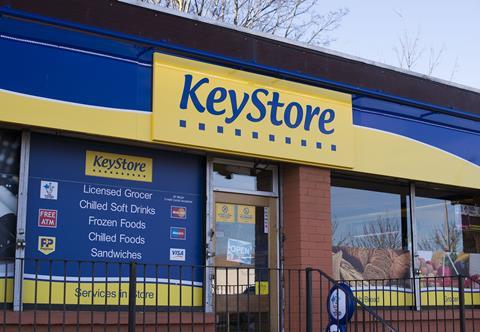 Keystore has grabbed the opportunity presented by the pandemic to improve its store layouts and category plans based on changes in shopper behaviour and to minimise disruption caused by availability issues. It describes itself as a "building a platform for tech savvy, entrepreneurial retailers with the community at the heart of their business".
Its focus over the past year has been building futureproof IT and data infrastructure to allow greater analysis, linked to store ranging and price mechanics, while developing its in-house category planning.
The business will be moving to its new purpose-built distribution centre in early 2022, which it says will create more efficient operational structures to allow it to grow its customer base and maintain a competitive edge over the coming decade.
Londis
The UK's largest forecourt partner, Londis added 200 stores in 2021, bringing its total to 2,238. Retailers benefit from free marketing support and an "industry-leading" fresh range, it says, as well as the perks that come with being part of the Booker Group.
Having supported retailers throughout the pandemic with detailed guidance and equipment such as "a free sanitising stand, social distancing floor stickers/posters and plentiful supplies of antibacterial products", Booker's focus for Londis in the past year has been "about availability and ensuring we provide our retailers with the stock they require".
Looking ahead, it plans to "continue to use the power of the group in supporting our retailers and helping them to sell more and make more profit, and ensure we have store formats to suit all retailers, from neighbourhood to convenience".
Premier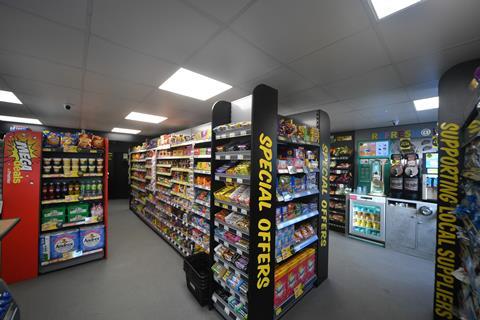 Having recruited another 200 stores in 2021, Premier continues to offer a wealth of benefits to retailers, including its up to 5% Spend and Save scheme, EPoS scheme, store layout plans and merchandising support, online training, fascia and window imagery, assistance with van leasing, food to go solutions and an ever-evolving range.
In early 2021, Booker announced it was shaking up its promotional strategy for Premier retailers by focusing on EDLP and cutting its monthly offers by two thirds. It also lowered its promotional allocation threshold from £750 to £250, allowing smaller retailers to access promotions. The new approach was welcomed by retailers, who said it "makes it far easier to switch stock over at the end of each promo cycle".
In January 2022, Premier unveiled its latest small store format, which puts a major focus on fresh and chilled products, as well as food to go, vaping and premium spirits. It also includes a Post Office.
Looking ahead, Premier says it will continue to improve its value message, while also focusing on stronger promotions, availability and a local food to go solution.
One Stop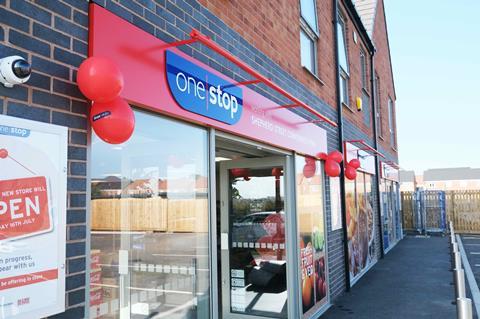 With over 250 stores, One Stop is focused on offering "as much as possible to our retailers to ensure we're making their lives as easy as possible".
That includes no minimum quantity deliveries, a visit from their BDM every four weeks and a brand new EPoS and auto replenishment system, as well as "great buying knowledge and market-leading promotions".
It is an approach that seems to be paying off, with One Stop set to open 100 franchise stores in the current financial year.
Having made a "substantial investment" into relaunching its website and boosting its social media marketing, One Stop saw a 400% increase in web traffic in the first six months of 2021, and a 250% rise in enquiries.
As living costs rise in 2022, it says its "promotions and multibuys are one of our biggest USPs".
Nisa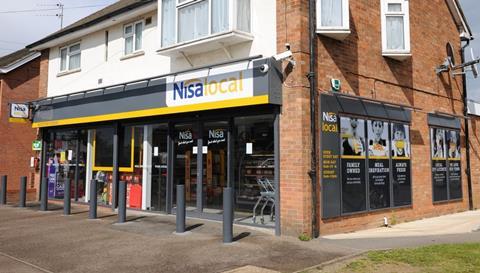 Nisa saw decent growth despite the challenges of the pandemic last year, with 1,053 symbol stores operating under the Nisa fascia in 2021, versus 937 in 2020. In total, it supplied more than 4,200 stores.
The symbol group, which gives retailers access to more than 2,500 Co-op own-brand products, has worked hard on improving its offer over the past 12 months. That included making its evolution EPoS system available free of charge to retailers – saving them £3,895 – and launching a new digital platform with a range of resources designed to support businesses and drive sales.
Nisa has also struck several deals with Jisp over the past 12 months, giving retailers access to its home delivery, click & collect and scan & go services, as well as its Scan & Save promotional deals. It means the symbol group has now formed partnerships and agreed preferential terms with four key delivery partners: Snappy Shopper, Jisp, Uber Eats and Deliveroo.
It hasn't all been plain sailing, though. In January 2022, it emerged Nisa was set to charge retailers for the cost of fuel on some deliveries amid surging costs.
Looking to the future, Nisa says it will "continue to trial more new and innovative partnerships and initiatives to drive footfall, sales and profit whilst helping to minimise the cost of running the business".
Select & Save
Standing close to its mantra, "small enough to care, big enough to serve", Select & Save grew its estate from 147 to 160 in 2021. It offers its retailers a wealth of benefits, including a four-weekly BDE visit, a store planning service, and free promotional point of sale material for each period, as well as consumer leaflets.
It has also continued to support retailers against the backdrop of the pandemic, helping them to adhere to Covid guidelines and providing PPE to all members.
As MD Andrew King puts it: "We're a hands-on team."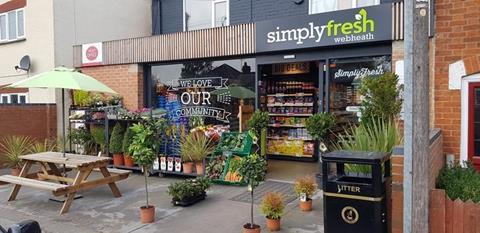 Simply Fresh
With three fascias already "loved by customers", SimplyFresh hasn't shied away from developing its offer.
The innovative symbol operator has further focused its food to go offer, including a new strategic partnership with Lavazza Coffee To Go. The relaunch of LittleFresh has also enabled the brand to showcase its food to go offer in the "smallest of packages".
SimplyFresh has also continued to cater for those at home, either for consumers enjoying the "big night in" or those stuck at the home office. Across the 98-store estate, retailers work Deliveroo, Snappy and Jisp – and are free to work with all other partners if they wish.
Its package deal offers a raft of benefits for the retailers, too. With no membership or delivery costs, it provides access to over 2,000 Co-op own-brand products, loyalty scheme rewards, a business development manager, as well as access to the Shopper First growth programme, marketing support and EPoS.
And it seems to be paying off, with four LittleFresh and six new SimplyLocal stores in the pipeline.
Spar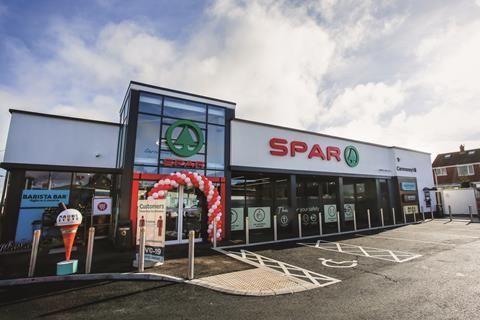 Spar put a big focus on new formats and propositions in 2021, starting with a major redevelopment at its 2,600 sq ft store at Carnon Downs in Cornwall, which was the first in the country to unveil the new Spar Market store design.
The "next generation" store boasts a "strong focus on provenance", with a wide range of local products, as well as a butchery counter branded in the Cornish language.
There are now five Spar Market stores open across the UK, with more planned for this year. "Each store is designed to celebrate its own unique individuality and services, whether it's hyper-local ranges, fresh in-store counters, a farm shop feel or eco credentials," says Louise Hoste, Spar UK MD.
The symbol group, which supports independent retailers with five successful wholesale businesses and gives access to 1,000 exclusive Spar own label products, says "new technology such as electronic shelf edge labels and the Glory cash management system on both our served and self-service checkouts" has enhanced the overall shopper experience, resulting in "great customer feedback in store".
In January, Spar unveiled a new UK wide-brand positioning, called 'The Joy Of Living Locally'. It will launch a new website later this year focused on "on promoting national deals, showcasing in-store services and our community credentials", says Hoste, as well as "incorporating digital vouchering by working with brands on offers that can be redeemed instore and integrated into national campaigns and gamification activity".
Spar also has 200 refits planned this year, as well as big plans for its Spar own label range, which is worth over £350m annually. "We have an incredibly exciting pipeline of development, covering a number of categories," Hoste adds.
Today's, Day-Today, and Lifestyle Express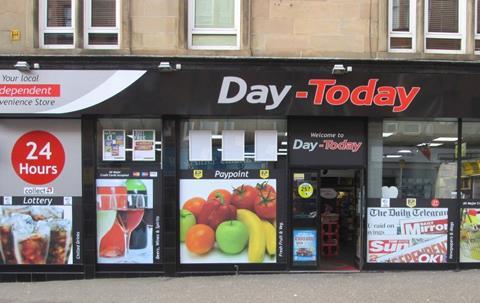 In a nutshell, Unitas says: "With a choice of fascia brands, retailers are guaranteed to have a store that perfectly suits their trading environment, while maintaining the freedom to run their business independently."
And it seems to have done the trick. These three facsias showed off a collective 47 new stores in 2021.
But choice and independence is just one thing. Unitas also provides an exclusive three-weekly promotional programme that runs 17 times per year, over 180 own-brand retail products, and the Plan for Profit programme, which gives retailers access to the latest core range guidance, category planograms and expert advice.
Plus, there's the backing of the "UK's largest Independent wholesale services company". As the brand puts it: "Our strength in scale and volume allows us to negotiate the best prices and promotions from all the major food, drink and non-food suppliers. This allows our independent member wholesalers to pass the benefits on to their independent retailers and compete effectively in their marketplace."