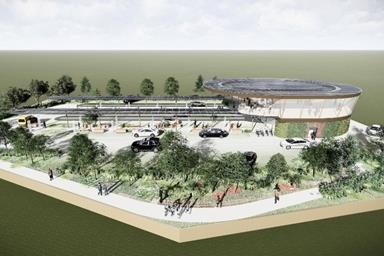 Global energy business Gridserve is seeking ethical retailers and food-to-go outlets to set up shop in 100 new electric car-charge forecourts.

Construction will start on the £1bn solar powered UK-wide network in York and Hull later this year, with the remaining 98 forecourts being built to a five-year plan.

The charging process takes 30 minutes, and Gridserve plans on building a convenience centre with a café, convenience store and airport-style lounge.

The energy company told The Grocer it was in discussions with a major multiple supermarket but is also keen to hear from ethically-minded retailers with an interest in the project.

"We are still talking to different people, the keyword is convenience. We are looking for an ethically-minded café and retail partner, ideally with a real interest in sustainability," said Gridserve CEO Toddington Harper. "It would be good to have a retail partner, and it's also a good opportunity to add a local business."

Gridserve said it had already secured sites for 80 Electric Forecourts on busy routes, near powerful grid connections close to towns, cities and major transport hubs. The company plans to build new solar farms adjacent to the sites which will supply electricity directly.