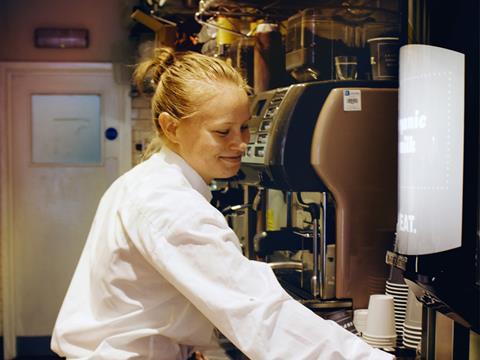 Convenience stores are losing their share of the growing food-to-go market to competitors and need to "step up their game", according to the latest Him report.

Over the last four years, the percentage of convenience store shopping trips including the food-to-go mission has plummeted from 20% to 13% as retailers lose out to quick service restaurants such as Pret, Greggs and Subway and online delivery services such as Deliveroo and UberEats.

"Food-to-go is a growing consumption occasion but the convenience channel appears to have not yet tapped into this opportunity," said Him research and insights director Val Kirillovs.

"Our data highlights that operators within convenience need to step up their game to satisfy the evolving needs of the food-to-go shopper or else they will lose them to the competition. Work is needed in areas like freshness, ingredient quality and health."

Him's convenience tracker programme also identified other areas for business growth beyond food-to-go, such as targeting the high spend shoppers who make up 20% of the convenience market.

These consumers are spending £19 per trip, almost triple the average convenience shopper spend of £6.50.

He added: "Retailers need to make sure they identify these high value shoppers and understand their needs in order to maximise the sales potential associated with this shopper group."

Him's convenience tracking programme was conducted over 20,000 face-to-face shopper interviews across 1,400 convenience stores and 26 different fascias. The CTP also benchmarked competitors in the convenience channel across different formats and in a number of food, drink and tobacco categories.