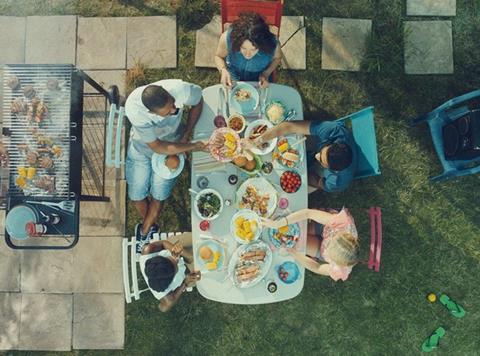 While the heatwave of July has subsided into a patchier August, today's market share figures from Kantar Worldpanel for the 12 weeks to 12 August show grocery retailers are still very much basking in the afterglow.
Sales are up across the board for the UK's main food and drink retailers, but the performance of one company in particular stands out – the Co-op.
The retailer enjoyed 7.8% sales growth over the period, its fastest rate of growth in nearly seven years stretching back to when "it was still benefitting from the acquisition of Somerfield", according to Kantar Worldpanel head of retail and consumer insight Fraser McKevitt.
Yes, Aldi and Lidl were still growing faster (though in Lidl's case not by that much at 8.6%) but this is the continuation of a long-standing pattern. The Co-op's performance is far more eye-catching, though. It is only five years since the banking crisis that almost saw the company go under.
The turnaround, initiated by Richard Pennycook and carried on by his successor Steve Murrells and food CEO Jo Whitfield, has been remarkable.
The latest figures are clearly boosted by the hot weather and the success of England at the World Cup in Russia. The Co-op has been perfectly positioned as a convenience retailer to benefit from this – but there is a huge amount of competition in convenience and if the Co-op wasn't getting things right, there's no way it would be seeing anything like 7.8% sales growth.
Indeed, the Co-op is getting a lot right – its new branding really looks the part for a modern retailer while harking back to its origins; its stores are vastly improved compared with just a couple of years ago; its ranging is much better than it was in terms of product quality and choice as it looks to put foodie credentials right at the heart of its business; and it has addressed its perception of being expensive with sharper pricing and promotions. At the same time its membership scheme, which lets members save 5% on own-label goods and have 1% donated to a local charity, is a perfect fit for its customers.
Yes, the latest figures may be seasonally affected and it may struggle to maintain growth of almost 8%, but the Co-op still has a lot of growth opportunities. Major work remains to be done to make its IT and logistics truly fit for purpose for a national convenience retailer, for example. This is being addressed over the next couple of years.
If it can get these elements firing in the same way as it has with stores, there will be plenty more glowing reports ahead for the Co-op.