B Corp's Good News corner shop is bright and bold despite the black walls. On the shelves, products carry QR codes in place of price tags, which, when scanned, direct customers to the brand's websites. There they can read up on their sustainability and community-focused endeavours and learn more about what B Corps stand for.
"The whole idea of B Corp month is that it's a celebration and also an opportunity to educate and inform normal people about what B Corps are doing in a way that is impactful about the ways in which business can be used as a force for good," says Chris Turner, executive director at B Lab UK.
"So we wanted to make sure this space was as educational and informative as possible in doing that, so that's why we've chosen for it to be more of an experiential thing rather than purely about the transaction of buying things."
Speaking to The Grocer during the shop's second day open to the public, Turner admits he doesn't yet quite know how consumers will react and whether they'll want to purchase the myriad products on display. However, the shop will play host to events where items will be sampled, and it features a good faith vending machine asking customers to post a picture on their social media profiles promoting B Corp values in exchange for a free item.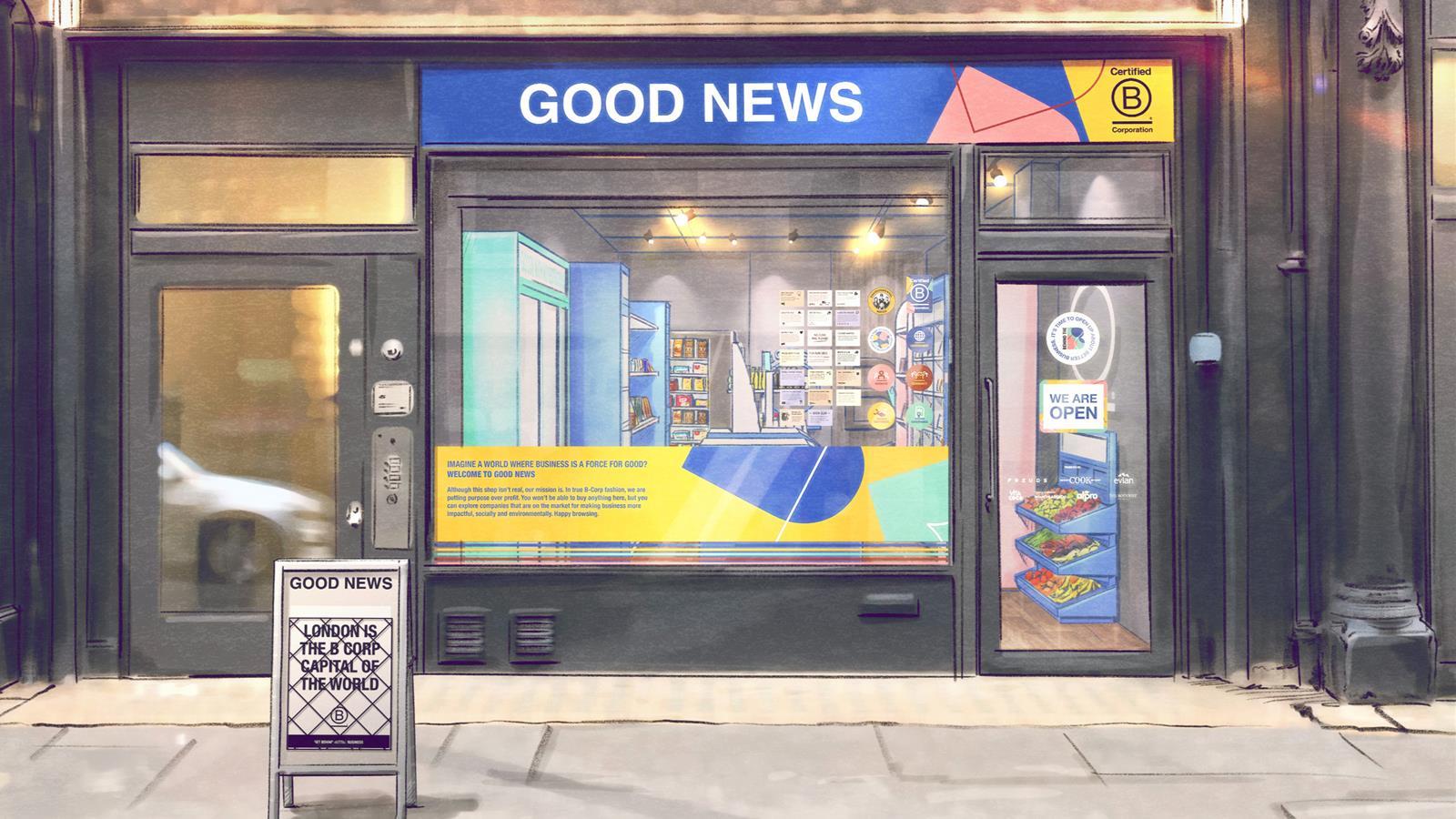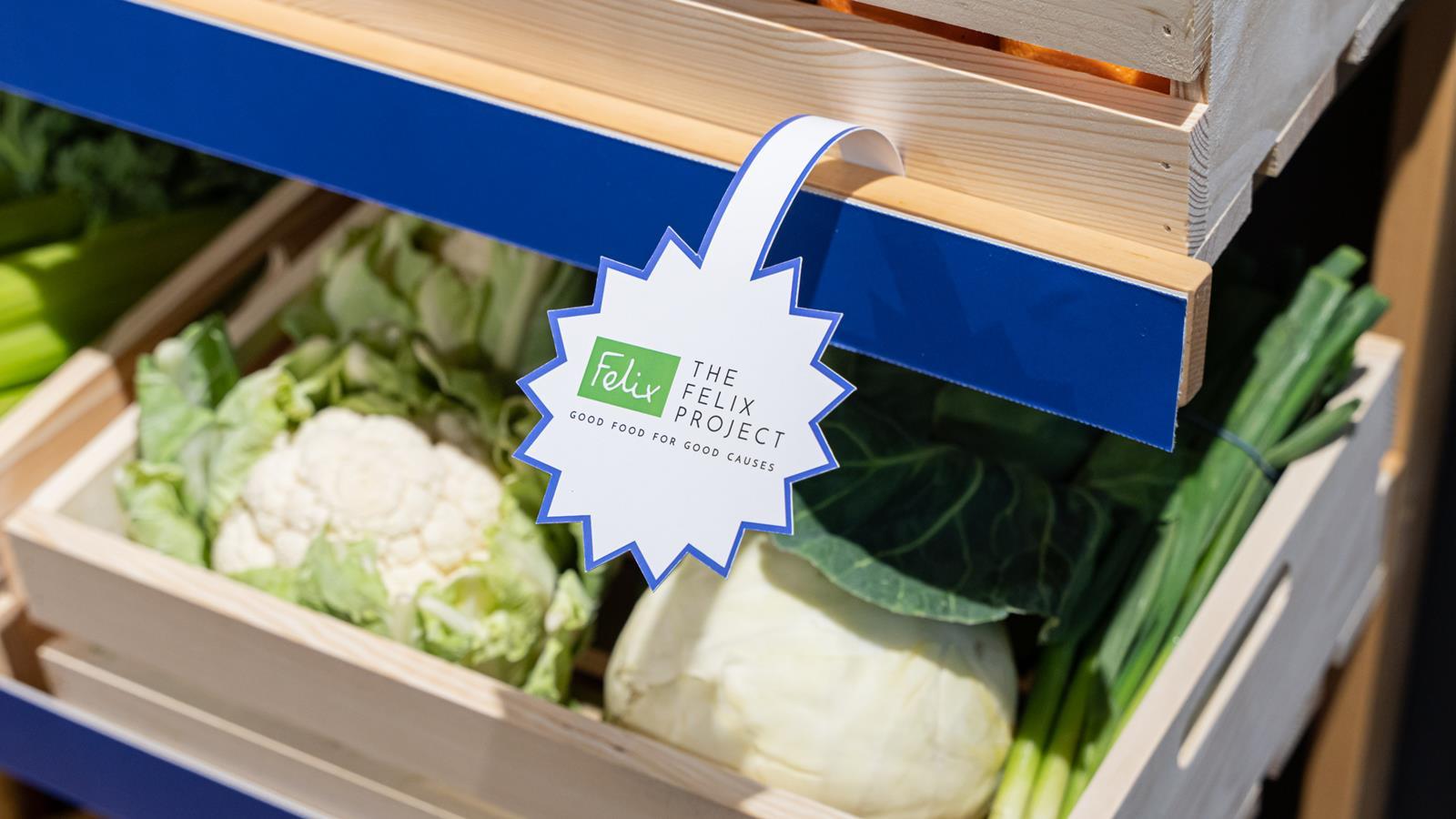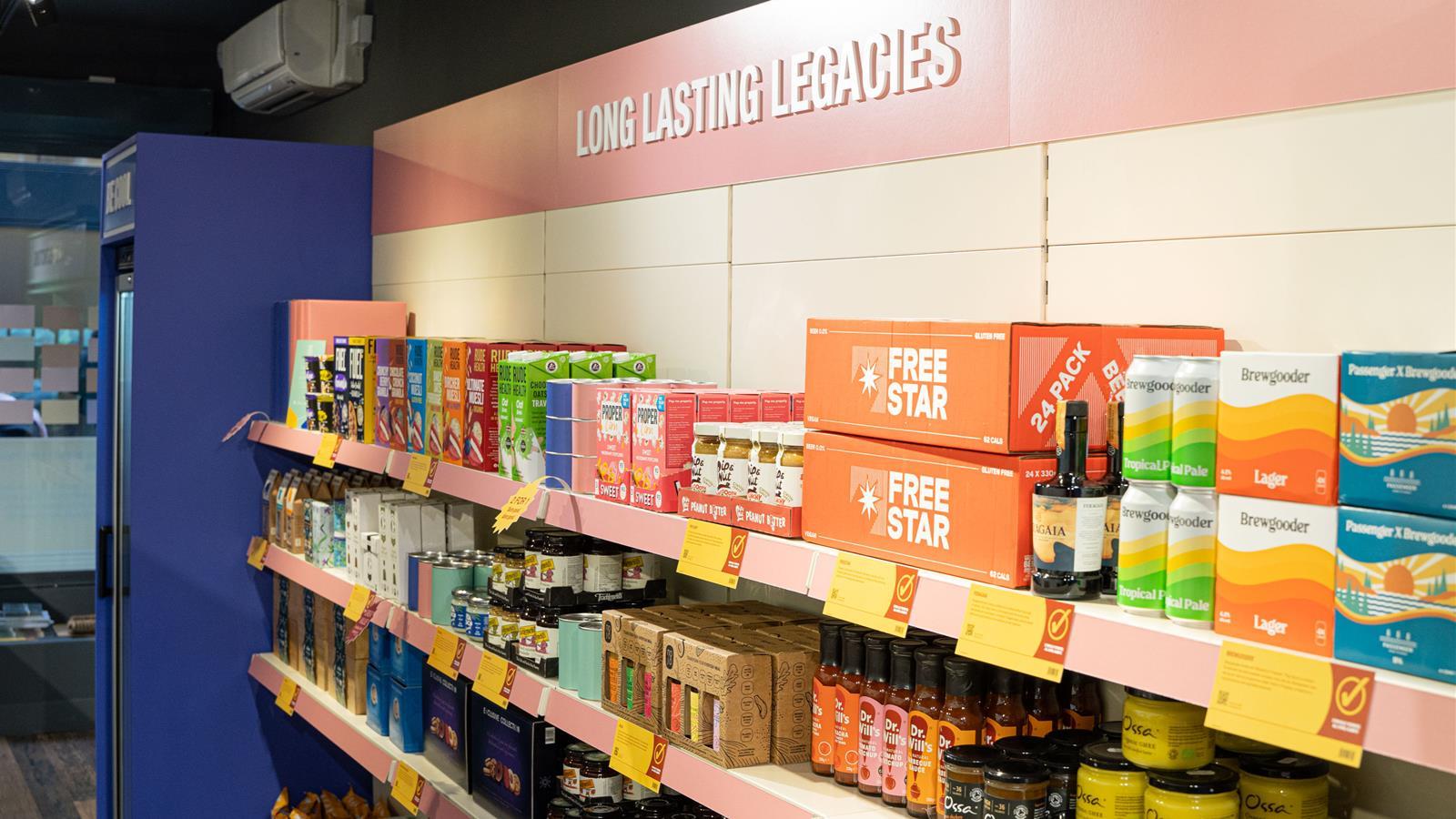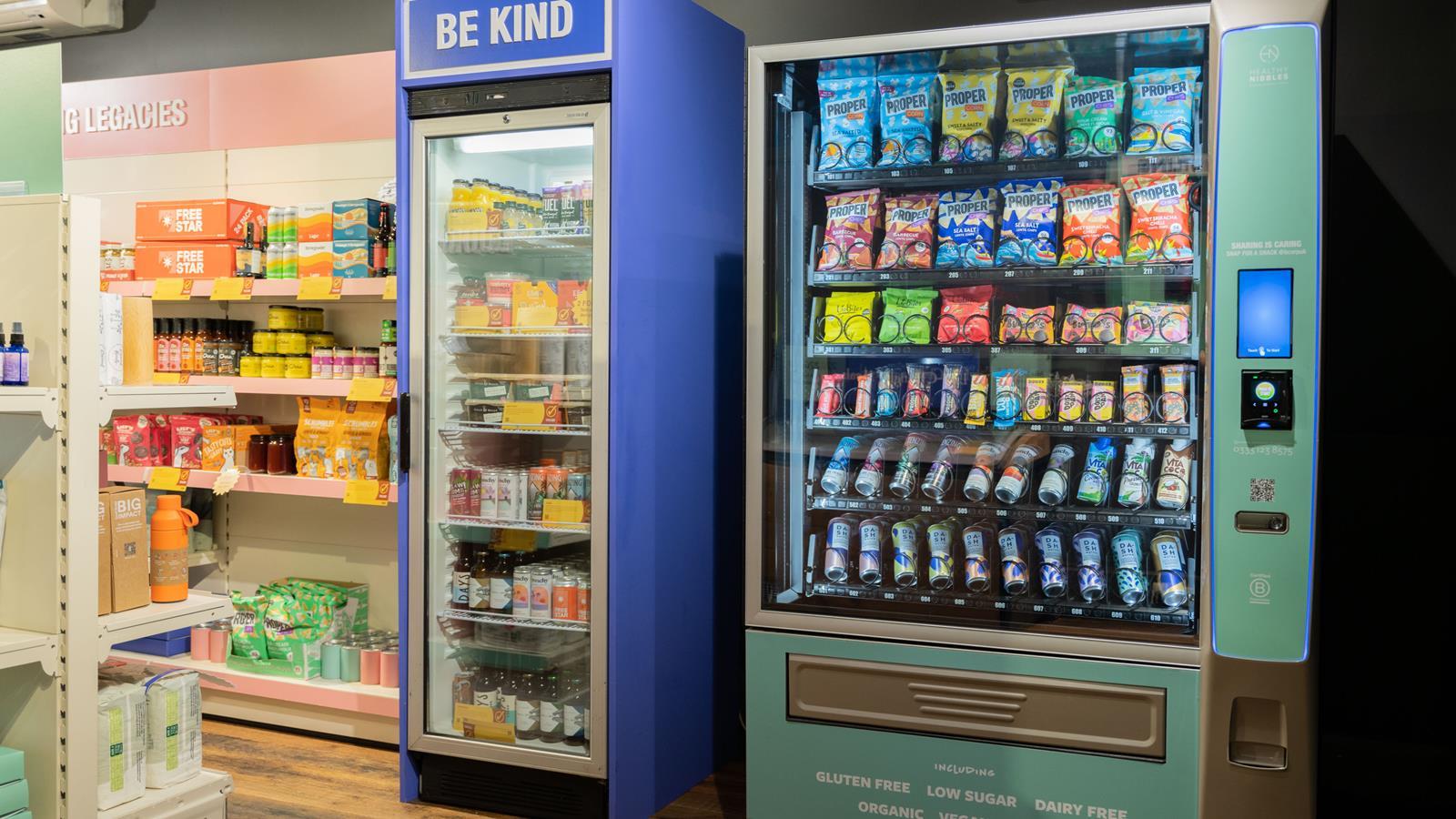 So, why would brands want to be stocked in a shop where they're not making money? The answer is belief in the B Corp mission.
"When we built our sourcing chains in south east Asia, we were really focused on how we could impact the farming communities, how could we bring positive impacts to where we source our coconuts from," says Tim Rees, EMEA MD for Vita Coco, which has its products stocked on the shop's shelves and in its chillers.
"That's been enshrined in our business for nearly a decade now. We looked at how we could talk to our consumers about some of the things that we do and were introduced to B Corp movement in 2017 and we started the certification process to see if we could use the B Corp as part of our narrative to consumers to give credability to the work that we did in our farming communities.
"When we went through the intensive certification process, the thing that it trained our lens on was 'what are we doing in our local community?'. It made us really start to look at how we could make a difference where our operations are, and for us that's Islington borough in London, a place with the third highest poverty rate in the UK and the lowest amount of green space in the UK per person. So we've now built local education partnerships."
These endeavours are commonplace among the 130 brands stocked in Good News, among them Cook, Tony's Chocoloney, Dash Water, Ella's Kitchen and Pukka tea. Those service brands that don't have a physical product appear on the shelves by way of magazines to spread the word.
"When the B Corp store opened, the thing that's exciting for us is that we are 50 metres from Oxford Street, which is one of the most famous shopping streets in the world so you will get large footfall coming in," adds Rees. "So for us from the store, this hopefully just gives more credibility and more awareness to the B Corp mission."