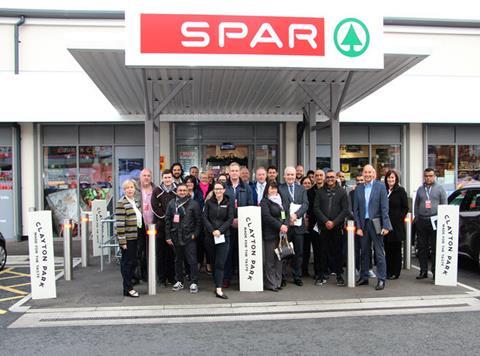 North of England Spar wholesaler James Hall has completed a study tour for independent retailers and company-owned store managers, showcasing the best of the group's convenience outlets.

It took 150 independent Spar owners and managers of the James Hall-owned G&E Murgatroyd company-owned stores to the best of its 640-strong portfolio on the four-day tour on 13-14 and 20-21 November.

The owners and managers visited 21 stores in Preston, Durham, Southport and Manchester.

They explored the latest in-store food-to-go innovations, such as the company-owned format Clayton Park Deli, and bakery, butchery and coffee concessions across different types of store, including urban, forecourt and village locations.
Clayton Park Deli provides fresh sandwiches, ciabatta and wraps and protein pots, all which are served hot within the counter. Customers can choose their own fillings such as pulled pork in BBQ sauce and Mexican pulled beef.

Retailers had the chance to compete for £100,000 of investment from James Hall's store design team, with £25,000 won each day.

They also met members of the Spar Northern Guild Committee, which works to help independent Spar retailers develop new initiatives and review the latest industry trends.

"This valuable experience provided independent retailers with the opportunity to build relationships with a wide range of individuals throughout the business, share ideas and develop new and exciting initiatives to take back to their own stores," said James Hall sales and marketing director Peter Dodding.

James Hall owns 117 Spar G&E Murgatroyd stores and supplies 523 independently owned Spar outlets.