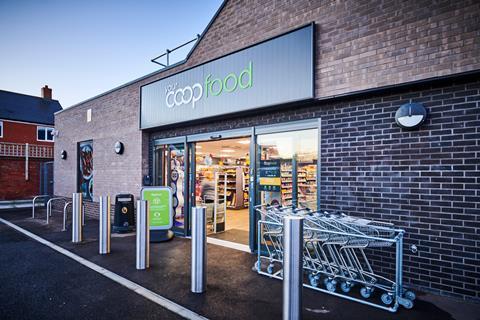 The Midcounties Co-op has invested £1m to protect its staff against the surge of retail crime.
The society said the investment would help bring criminals to justice and make its local communities a safer place for both its colleagues and members.
It explained a key element of the move was to launch its 'Safe Stores' initiative. It consists of a team that is responsible for delivering technology upgrades that can help boost store safety.
For example, a number of sites will be introducing a new CCTV system that is connected to a remote operator who can speak to colleagues and offenders via the cameras and alert them that the police have been called.
It has also begun working with a third-party supplier to develop a crime hub, whereby in the event of an incident a report file will automatically be produced to the police in a bid to streamline the reporting process.
As part of the initiative, the society will also be trialling more panic alarms for colleagues as a call for help and perimeter alarms that will alert operators out of hours if the perimeter of a store is breached.
The society is also introducing roaming guards to increase security.
"We're making such a significant investment to help prevent crime occurring in our stores and ensure that, when incidents do happen, the perpetrators are held to account," said Midcounties Co-op chief retail officer Rupert Newman.
"By using the latest technology and further deepening our relationships with the police, we are sending a clear message that we have a zero-tolerance approach to criminal incidents that could affect our colleagues, members, customers and local communities."