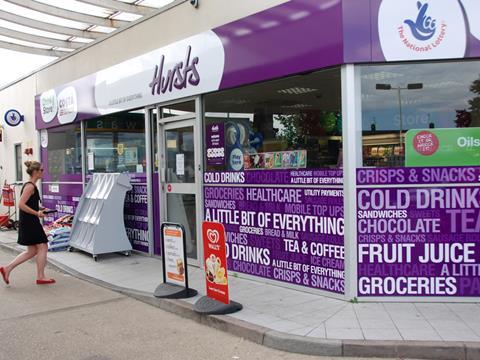 Forecourt operator MRH is looking to significantly grow its food sales following an 18-month review of its offer as it aims to move beyond simply servicing fuel customers.

Speaking yesterday at the Him Convenience Conference in London yesterday, MRH MD Andy Cresswell said the retailer had identified customer demographics and store competitors across its estate to tailor its offering accordingly.

Cresswell explained that MRH's customer base spanned multiple shopper missions, and should cater to the different needs of local people, families, schoolchildren, lunch customers, business customers and truckers, alongside its existing fuel customers.

The forecourt operator is looking to expand its influence in food for now, food for tonight and top-up shops, in addition to its current impulse and fuel shopper missions.

"We're a forecourt retailer going through a big change. We're refocusing our retail offering and looking how we can expand our customer base," he said.

"Our challenge over the past 18 months as a business has been to work out how to create an offer that is relevant across our hugely diverse estate.

"Historically, our only opportunity to influence those customers was by them buying impulse products or selling to them at a time of distress, which is great for margin but not great for volume. So our forward view is very much maintaining our fuel-led approach because we are proud to be a fuel operator, but to really focus our food offering on mission-led."

Showcasing MRH's recently renovated store in Eastcote, Cresswell said there were opportunities to improve its focus on fresh food, increase the breadth of range, and focus on top-up and promotion.

He also cited the example of the revamped Hatton Cross store as a future model, which capitalises on the "idle time" of consumers to offer hot food, food for now, seating, wi-fi and washrooms.

Cresswell said the review and investment had already paid off, with high demand for food to go. He added that stores such as Eastcote had seen their average spend double and customer count "going through the roof." However, he admitted more could still be done to tap into evenings by working with existing brands or forming new partnerships.

He added that MRH's strategy would involve focusing store layout on locations and potential customers, undertaking detailed category management to cater to customer demographics, and improving site visibility.

MRH was bought by Motor Fuel Group in February in a deal that created the UK's largest forecourt operator.