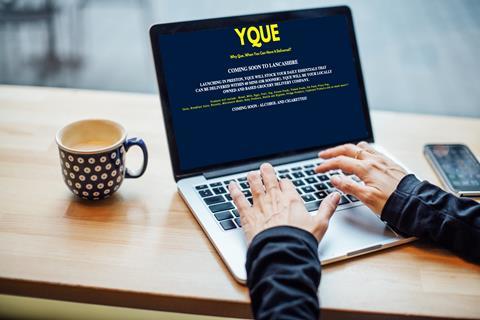 A new home delivery service called YQue is launching in Preston, Lancashire, early next year.
Described as a "disruptive startup" in the grocery delivery sector, founder Justin Hodnett is pitching YQue as a "localised service that is run and owned by a community resident".
It will work with convenience stores to get goods delivered to shoppers in "as little as 20 minutes" from orders taken via YQue's website or app, which are both in development.
The deliveries will be initially carried out by Hodnett – who currently works as a courier for Evri – covering a radius of up 3,000 homes. He said he would slowly expand across Preston as the business built traction with hired drivers.
Hodnett is currently in talks with retailers about prospective partnerships. He is also carrying out a marketing campaign including social media advertising, flyer dropping, and pop-up stalls in shopping centres to build awareness of the company and service.
"It's time to disrupt the grocery delivery market," said Hodnett. "From store to door, YQue will be a quick commerce service where you'll be able to order and have groceries delivered in as little as 20 minutes."
YQue will be offering users free delivery on their first order, with a target of 25 deliveries a week to kickstart the business.