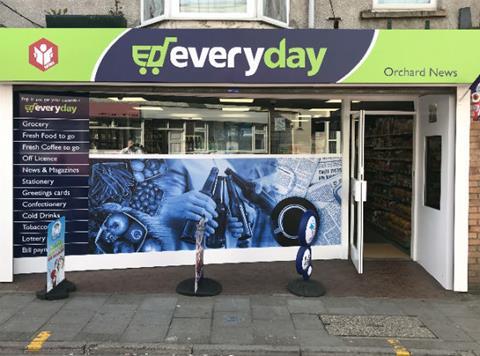 The NFRN has launched an Everyday fascia that aims to help independent retailers bypass symbol groups and franchises in securing national deals and direct wholesale delivery.

The first Everyday store opened in Weston-super-Mare on 6 October. The fascia will roll out across a number of stores across England and Wales over the coming months, eventually extending to the rest of the UK.

Members of the new fascia will have access to more than 100,000 products as part of the NFRN's Direct and Shoplink wholesale platform, providing the option for national branded deals including milk and bread.

They will also receive direct delivery to their stores and a number of additional benefits such as accountancy, waste removal and credit card services.

The NFRN says the fascia will provide an option for "a number of retailers" who cannot join symbol or franchise groups because they do not meet the criteria. Retailers who have sales less than £10,000 a week, low order levels per delivery, minimum order volumes on promotions or do not have the required store size do not qualify for some fascias.

"NFRN Commercial is passionate about supporting independent retailers and helping them build sustainable business with strong returns on investment," said NFRN commercial sales director Wayne Harrand.

"Through Everyday we give independent retailers the opportunity to realise the true potential of their stores."

Everyday store ranges will be tailored to capitalise on local market strengths.

The NFRN will oversee all aspects of the fascia, including store design, project finance and accounting. A Shoplink store development team will offer an equipment and fixture selection designed to facilitate members' investment in their stores.

Interested retailers can get in touch via the NFRN Connect Helpline or through the Shoplink telesales team.