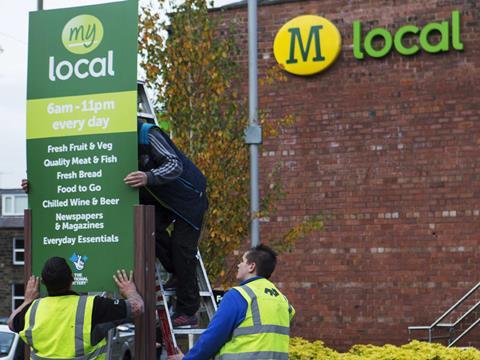 The contract to supply the My Local convenience chain has helped to swell Nisa's store numbers by 374 on the nine months to 31 December.
Between October and December, the buying group said it had added 199 stores, with the My Local business accounting for 130 of these.
The group said the recruitment surge had taken the number of stores supported by Nisa to over 3,000. These stores are owned by around 1,300 Nisa members.
The Grocer understands that around 500 stores have joined Nisa during the period with more than 100 exiting the group.
Nisa has been focussing on providing more competitive pricing and sharper promotions as it looks to turnaround its performance having posted an operating loss of £3m for the year to April 2015. It said it was on-track to deliver EBITDA of £7.2m for the current financial year. Last week it reported strong Christmas trading with sales up 6.3% to £254m for the 10 weeks to 3 January.
Nisa won the five-year contract worth £1bn to supply My Local, the former Morrisons c-store business in September. The stores opened under the new management of Mike Greene on the 28 October.
"Our improved retailer recruitment is a testament to our distribution, flexible service, popular chilled product range and award winning Heritage brand. In an increasingly competitive trading environment, it is our success in these areas that has convinced independent retailers to choose Nisa Retail, and we look forward to welcoming more retailers seeking to benefit from our leading services and scale," said Nisa CEO Nick Read.
In November, Nisa launched a review to ensure all members were contributing to the profitability of the group. CFO Robin Brown said about 20 members did not contribute fully. Should they not accept undertakings to improve, Nisa would not renew their membership, he warned.