Address: Basingstoke Road, Spencers Wood, RG7 1AD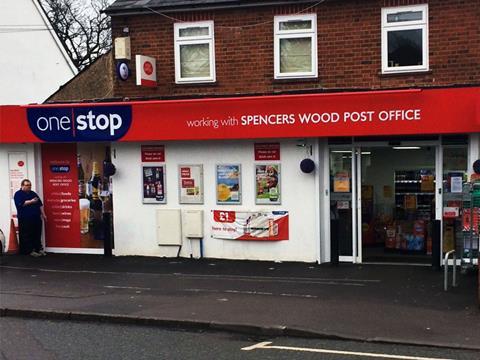 Only 12 months after first opening its doors in Basingstoke, the bright red paint on this One Stop has hardly dried, giving a polished, professional first impression (only let down by the member of staff lighting up a fag outside for the duration of the visit).
The franchise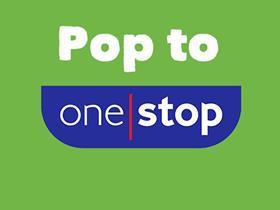 One Stop says they're "retailers at heart", running 800 company-owned stores. But 160 franchisees can access this expertise including: "our Space, Range and Merchandising team to maximise the return on the space; our Trade Planning team who are responsible for delivering our renowned promotions; and our Supply Chain teams who ensure all products get delivered to you on time in full".
"Speak to any of our franchisees and they'll tell you we save them so much time that they're able to fully focus on serving their customers, concentrating on how to grow and develop their business, or spending more time with the family," says One Stop.
A former One Stop store manager will also join franchisees for a whole week after launch with ongoing support from a Business Development Manager every four weeks "developing actionable plans to help drive your business forward".
This continues into the store with a slick, spacious layout and plenty of helpful signposting to direct consumers in the right direction, with large food-to-go and chilled meals ranges only metres from the entrance.
Products on promotion were also piled up tantalisingly close to the three tills, while small numbers of items close to their datemark were heavily reduced and dotted around the store, including our Warburtons Toastie loaf down to £1.
Further deals were flagged up by red and yellow signage and spanned kitchen roll, petfood and bottles of craft beer, though sadly didn't extend to our list of essentials. The only thing that was out of stock were Hula Hoops, which we swapped for Monster Munch.
Having taken over the area's former Post Office building, the store has still kept the service till alongside an in-store cash machine, with very polite staff on hand juggling the two and carefully packing food into 5p bags.
---
FOOD TO GO OFFER 4/5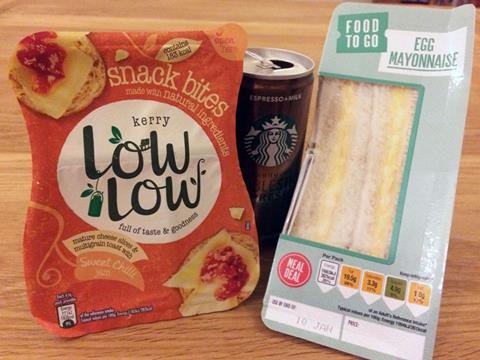 One of the few fascias to offer a co-ordinated meal deal, the dedicated food-to-go section in this spruced up store was fully stocked with lots of choices. For a very reasonable £3, customers can choose from a selection of sandwiches, sausage rolls and wraps (we went for an egg mayo sandwich) and then opt for a snack. On offer were Mattesons Fridge Raider bites, muesli pots, and the very tasty jam and cheese crouton bites we selected. And for our soft drink we opted for Starbucks cold coffee from a wide choice – a total saving of £1.45.
Fascia Face-off Part 1: Putting fascias to the test
1

2

3

4

5

6

7

8

9

10

11

12

Currently reading

One Stop, Basingstoke