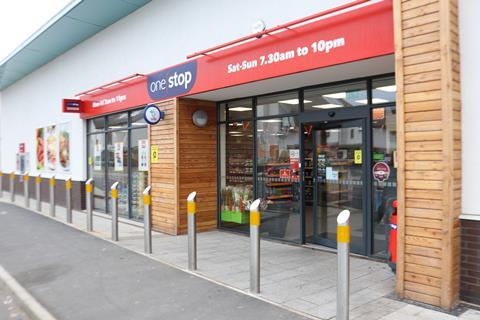 One Stop is to test its franchise stores to ensure compliance on age-restricted sales.
The convenience retailer is extending its age verification test purchase services to franchisees, in a move to improve compliance for vape, alcohol and tobacco purchases.
In a letter sent to retailers, seen by The Grocer, One Stop said each store will get one audit every three months, with vapes covered in quarter two, alcohol and vapes covered in quarter three, and tobacco covered in quarter four.
If retailers fail the test purchase, they will be notified and visited by their business development manager to build a training plan.
"This year, in order to support you with selling age-restricted products, we are working with Serve Legal who are the market-leading provider of ID checks and compliance testing services in the UK, performing over 100,000 audits a year for national retailers," One Stop said.
"Serve Legal's service helps retailers to independently check and improve compliance, enabling companies to independently test that their staff are checking the ID of young customers – an approach supported by local authorities.
"This new service will be implemented free of charge for you, as we are investing behind the scenes to help identify what additional training and support is needed. Your BDM will feedback after each visit is conducted."
With the service already carried out across its company-owned estate, the Tesco-owned retailer said it was conducting age verification test purchases to identify trends and risk factors, increase focus on legislation and internal compliance, and reduce the risk of prosecution.
It also wanted to demonstrate to local authorities that it was proactive and took underage sales seriously.