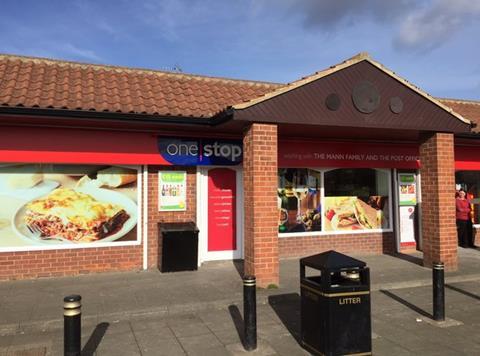 One Stop Stores has firmly put its stamp on postal services with the launch of its latest franchise store in the North East.
The Witherwack, Sunderland, convenience store is the 200th Post Office that operates within the One Stop company-owned and franchised estate.
The store, run by Nirmal Mann, a previously unaffiliated independent, has been refitted to the 750-strong group's modern design. The outlet has been extended which has seen the sales area add another 800 sq ft to take it to 1,900 sq ft. The Post Office is incorporated into the new Local format, which offers longer opening hours.
Andrew King, One Stop franchise director, said: "We're delighted to hit such an important milestone within one of our franchise stores. We have a great working relationship with the Post Office and they are supportive of what we're trying to achieve with our franchise model."
Neil Ennis, the Post Office's network transformation programme director, said the organisation and One Stop had worked closely together over the past few years to open new modernised Post Offices with long hours and "great" customer service.