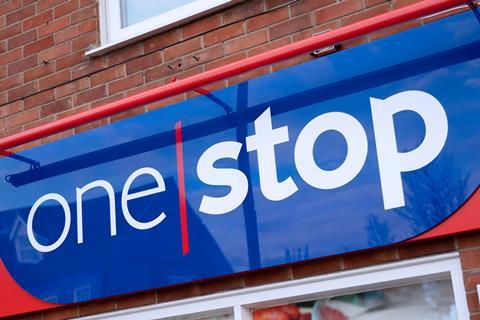 One Stop is attracting new franchisees from outside the grocery sector as the convenience retail sector has proved pandemic-proof.
Speaking to The Grocer this week, One Stop franchise boss John Miller said it had seen an uptick in the number of franchise stores opening from 'cold start' stores as investors and business entrepreneurs set sights on the sector for the first time.
Cold starts are made up of new or empty sites, such as a store repurposed from an existing business, or one that has been knocked down and rebuilt. Half of One Stop's almost 250-franchise store arm are now made up of sites that came from cold starts.
"We're experiencing a period of immense growth in the whole of the convenience sector and the opportunity for investment is at an all-time high," said Miller.
"Shopping habits have changed and, following Covid, many people are choosing to shop locally, especially as they get the same deals, quality and range available at other larger supermarkets.
"We're subsequently seeing an increase in new franchisees to the industry who are looking to invest in convenience retailing and can see the value of the proposition."
Miller explained there was currently an abundance of empty sites available that had more favourable rents and rent-free periods due to the economic conditions caused by the pandemic, helping new franchisees to establish business ventures profitably.
Existing One Stop franchisees and other retailers were also shifting towards the 'cold starts' model as they searched for additional or larger stores, Miller added.
The Tesco-owned retailer said, however, that it was important for franchisees to fit the area's demographic, despite its growth plans to open 100 more stores in the next financial year. It carried out detailed reviews of sites and demographics to establish if the new store would work well as a convenience store, and with One Stop proposition, Miller explained.
"The success of One Stop is down to the relationships that each individual store has with its community, so it's got to be 'right store, right retailer'," he added. "Stores become an integral part of their neighbourhoods, so it's a responsible approach and has always worked well for us as a business.
"The convenience retail market is changing exponentially at the minute but is also incredibly resilient. Trends are shifting and the rule books are being ripped up and rewritten. One Stop is at the forefront of these changes, allowing us to create unique and individual spaces for our franchisees and customers into the future."