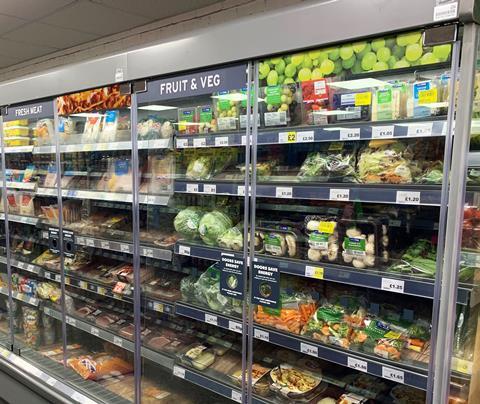 One Stop is set to tailor its offer to local demographics for the first time.
The Tesco-owned retailer said it is using advanced data analysis so products will now be "better suited" to the unique customer of each store. It has also added up to 50 new lines to boost variety for shoppers and updated its PoS in the range overhaul.
New lines include Alpro almond milk, Cravendale filtered milks, fresh avocados, raspberries, and Gü lemon cheesecake. This is in response to customers wanting dairy alternatives, fresher food for healthier living, and premium treats, it added.
It has also boosted its snacking range for kids with Attack a Snack, Müller Corn Crunch and Cheesestrings.
One Stop said the move will also help reduce unnecessary waste with chilled or fresh products that don't sell and go out of date.
The new products and strategy will be used across its company-owned and franchise estate of more than 900 stores.
"We work incredibly hard to make sure we're responding to all of our customer's needs, which regularly change and have been particularly felt in the past 18 months," said One Stop head of product Sam Watkins.
"Creating a tailored approach for each store allows us to maximise fresh sales and minimise waste in store, whilst offering customers exactly what they want across our portfolio of stores.
"This evolution – particularly in our fresh and chilled range – follows extensive research into what our customers want, which signals a growth in these areas and a demand for products which are healthier and readily available.
"Growing these sections and targeting stores in the way we have became a key part in our long-term business plan, and the launch of the new product range and PoS modernisation is our first step on that journey."
One Stop head of retail Lucy Broome said: "Getting the fresh offer right, every day in every store takes a lot of work. The chilled section is possibly the hardest area of the store to get right. However, this is an exciting time for us at One Stop as we take another decisive move to get the right products in the hands of our customers."