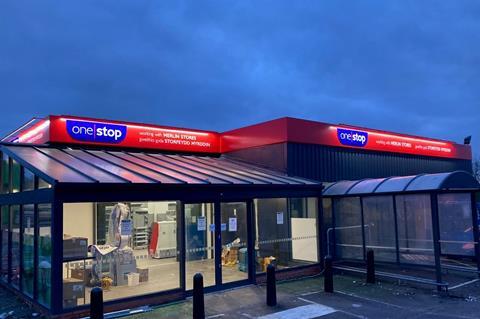 One Stop is set to open over 100 franchise stores in the current financial year.
The Tesco-owned retailer told The Grocer it has opened 22 franchises since the beginning of the financial year in March. It has plans in place for a further 37 openings over the next four months and is also in discussion with more than 50 retailers.
The franchise arm currently comprises of 222 sites.
In April One Stop promoted former franchise operations controller, Matt Elliott, to national recruitment manager to drive its franchise business.
Elliott heads up a new team of five retail experts that work across different regions of the UK so the business can recruit and explore new opportunities quicker.
One Stop said it is now interviewing for two more candidates to add to the team for the north east and Bristol areas.
"We've seen a significant uplift in interest in the One Stop brand and their job is to handle that," said One Stop head of franchise John Miller.
"But we've got to be confident it's the right demographic, it fits the model, and that the retailers' expectations are met. Our mantra is: 'right store, right retailer'."
The business had recently made a "substantial investment" into relaunching its website over a four-month period since November, as well as to boost its social media marketing.
This has triggered a 400% increase in web traffic since the start of the year, and a 250% rise in enquiries in June compared to last year.
"With that coming through, we needed a team of people to manage all this extra activity that it's driving," added Miller.
"One Stop works well in a low to mid demographic, suburban, housing estate. But we're also opening stores in some more high street locations. We just opened a city centre store in Hull."
Miller added that "cold start" sites had also become a strong area for franchise.
"Over the past year, we've seen a growing number of stores we're opening from empty sites. Whether that's a retailer that's acquired an empty site, or a retailer we've got that's looking for more sites."
This included the former Mole Valley Farmers site, in Bridgend, Wales, that was transformed into a 2,900 sq ft store by One Stop franchisee Paul Thomas.
This was Thomas' second site with One Stop, which has traded over £40,000 a week since opening on 26 February.
"As we emerge from Covid, I think there's a real confidence in the convenience industry, and a resilience where people are excited to invest more money, more time and more effort into it," said Miller.