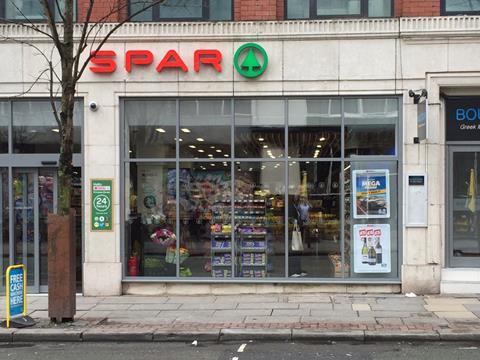 Top 50 indie Paul Stone Group has reported booming trading at its newly opened store in Manchester city centre.

The Spar retailer opened the store, on Princess Street, last month. It is its fifth store in the city.

Speaking to The Grocer, owner Paul Stone said sales in the first seven days topped £30,000, "which exceeded our expectations massively, especially as most of the student population have gone home for Easter".

Stone also said sandwiches and hot food to go were performing particularly well. The store has Spar's new Daily Deli range of fresh salad products, sandwiches, baguettes and accompaniments. The offer was revealed last month with Spar describing it as "Spar's answer to widening our presence in foodservice."

But Stone said its own Cheeky Coffee Co machine and seating area was also proving popular, with sales already topping 100 cups a day.

Paul Stone Group broke in to The Grocer's Top 50 ranking of the UK's independent grocery retailers for the first time last month at number 49. It reported sales of £14.1m in 2014 - up 7% on 2013.