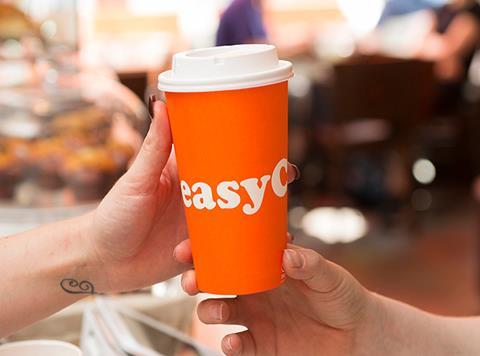 Peoples Coffee is targeting convenience stores in both the independent and multiple sector to sell hot drinks via its EasyCoffeeToGo vending machines.

The company, which struck a 50-year global licence with EasyGroup last year, is opening stand-alone coffee shops, supplying vending machines and unattended "scalable" retail pods.

It raised £2m last October with Jaguar Alternatives and now has eight stores in London, Essex, Lancashire, East Sussex and Edinburgh, selling a blend of Fairtrade arabica and robusta coffee from £1 and other hot drinks, cold drinks, cakes, pastries and toasties.

Vending machines are currently being installed into about a dozen stores, including Best-one, Nisa, Premier and other independents, including Spar retailer Raj Agawal's Wigston, Leicestershire and Hackenthorpe, Sheffield stores.

Bestway's headquarters had one installed in its main meeting room last week, which EasyCoffee brand director Nick Paterson-Jones said had triggered a lot of interest from retailers.

"We're in initial conversations with one major supermarket, but are planning to speak with the others in the coming weeks," he said.

"We're aiming to build a network of machines across the UK, and projections will be 400-plus for 2018, and 500 per year thereafter. We're also in discussion with Selecta to partner across Europe," he said.

EasyCoffee is looking for high-profile locations that have strong footfall, potentially high levels of breakfast, lunchtime and early evening trade and in high-visibility positions within prominent towns and cities.

It says desirable locations would be in major cities, university towns, successful shopping centres, in-town leisure schemes and should be located close to complementary operators.

EasyGroup chairman Sir Stelios Haji-Ioannou is a minor shareholder in the operation, which was founded by chief executive Nathan Lowry, founder of Pal Mall Fine Wine and the London Beer House.