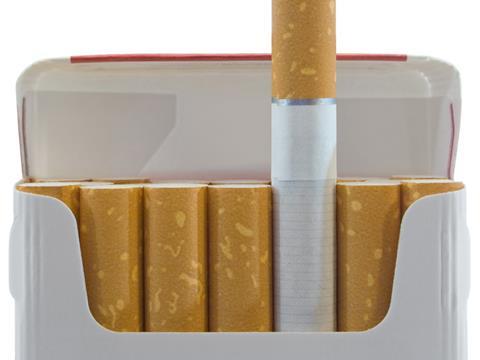 Tobacco manufacturer Philip Morris is holding a series of cash & carry roadshows where retailers can swap non-compliant stock for products that meet new legal requirements concerning larger sizes and plain packaging.

Last week exclusive research for The Grocer, conducted by Him, found two-thirds of independent and symbol retailers had been left with packs of cigarettes and hand-rolling tobacco they could no longer legally sell after legislation came fully into force on 21 May. Some retailers said they had been left with stock worth more than £3,000.

Under the new laws, all tobacco must be sold in standardised unbranded packs, while packs of cigarettes with fewer than 20 sticks are banned, as are packs of rolling tobacco weighing less than 30g.

Philip Morris said retailers could use the roadshows to swap product for compliant versions of its leading brands while stocks last. The brands in question include Marlboro, Bright Leaf, Raffles by Virginia Slims, Virginia Slims and Chesterfield as well as vaping brands Nicolites, Nicocig and Vivid.

The exchange must take place with the dedicated Philip Morris team at participating cash & carries. To be eligible for exchange, Philip Morris products must have been legally bought in the UK, unopened and in a good condition.

"In what is a rather nervous time for many retailers, we are hoping to make the TPD and plain packaging transition as smooth as possible with our cash & carry roadshow. The ability to exchange non-compliant product will mean fewer out-of-stock issues and missed sales," said Philip Morris head of sales Matthew Tisdall. "As well as utilising our roadshow to swap non-compliant product, retailers can also maximise tobacco sales opportunities in store by stocking the bestselling brands that their local customers are looking for. It is also key to ensure that staff are fully trained on brands from every segment; knowledge of product features will be the difference between making the sale and not."

Last week, Imperial Tobacco told The Grocer it was offering to swap retailers old packs for new versions, while JTI said it would collect non-compliant stock from retailers but did not say whether it would replace this with compliant stock.