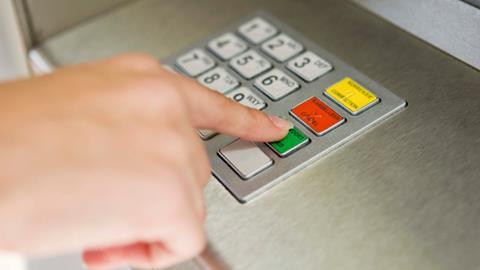 Post Office has partnered with The Trussell Trust to donate 1p for every cash withdrawal until 31 March 2022.
It hopes to raise £250,000 based on the average of 1.5 million withdrawals a week from the Post Office's 11,500 branches.
The Trussell Trust supports a network of 1,300 food banks across the UK and provides emergency food parcels to people in poverty.
"This can be an incredibly difficult time of year for many people who are struggling to make ends meet and facing impossible financial decisions," said Post Office CEO Nick Read.
"We believe no one should have to choose between heating and eating this winter and that's why we're extremely proud to partner with The Trussell Trust. By withdrawing cash at a Post Office counter at any of our 11,500 branches for free rather than using a cashpoint, we're hoping to raise £250,000 to help The Trussell Trust fight poverty and hunger."
Trussell Trust CEO Emma Revie added: "This isn't right and too many people will face impossible decisions this winter. But together we know change is possible. That's why we're so grateful to have the support of the Post Office and Postmasters up and down the country to help ensure people in crisis can continue to access emergency food this winter and beyond, whilst also supporting our long-term work towards building a future where everyone in the UK is able to afford the essentials."