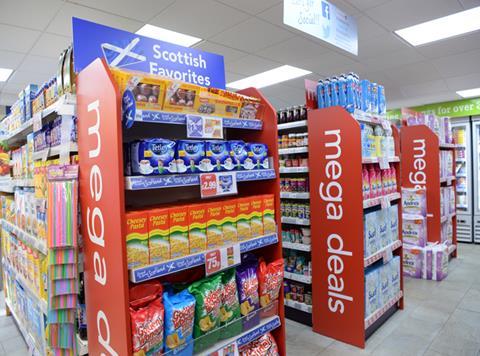 Premier is revamping its ready meals range and increasing its mega deals in a bid to tackle declining footfall.

Owner Booker is phasing in 22 different types of ready meals into Premier stores as part of its new own-brand Discover the Choice range. It will also increase its mega deals from four to six.

Booker said the new range was introduced to capitalise on its growing sales in convenience and offer increased margins, with retailers making over 28% through its two ready meals for £5 offer.

Premier is also looking to extend the success of mega deals such as cutting the price of Nescafé Gold Blend 100g from £3.99 to £2.79. The retailer will introduce new deals next year, including an offer of two Walkers crisp packets for £1.

This follows Booker's decision to cut wholesale prices of bread, milk and sugar in July in a bid to encourage shoppers to visit Premier stores for their everyday essentials.

Premier is also promoting its range of protein bars and shakes to further drive basket spend.

"Now we're going to put three protein lines on every consumer leaflet, to support the healthier options. This is a new area that retailers are just starting to get into now," said brand director Martyn Robinson.

Premier's Snax and Go £3 meal deal, which includes a mix of own label and branded products, is also proving to be a top seller for the retailer.

Edinburgh's Broadway Premier store retailer Linda Williams said she was confident in Booker's strategy.

"It's really important to get people into the habit of using the store as their everyday local store." said Williams.

"Everyday low price is the thing that's really driving sales. It's building customer loyalty and it's bringing people in and getting them in the habit of coming back again and again. And it's across all categories, so we've got the bread, the milk, the sugar, we've got the wines, the beers, the confectionery."

Williams said she was unfazed by the opening of an Aldi in her area, citing the Booker CEO's optimism.

"As Charles Wilson put it, don't look at it as a threat, look at it as an opportunity because if we can take some of those customers who are going to Aldi or the extra people who are coming into the area, if we can get some of them in here we could actually grow ourselves," she added.