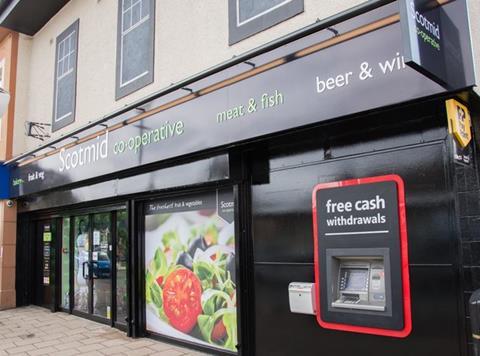 Scotmid Co-operative has seen trading profit drop 7% to £5.3m for the year ended 28 January, citing "unprecedented uncertainty", cost increases from the national living wage and a lacklustre retail market.

The drop from £5.7m for the year to January 2016 was against an increased turnover of £6m to £376m.

"Scotmid's food convenience stores tackled this challenge by adapting to changing customer requirements, driven by the popular food-to-go lines and excellent local products," said John Brodie, chief executive of Scotmid Co-operative.

He revealed that Semichem, its food and household chain, "continued to find itself operating in a difficult retail landscape" with increased competition and pressure on the cost of goods from the weaker pound. In Northern Ireland, many of the stores experienced strong sales growth, driven by prestige fragrance and assisted by the currency devaluation.

"Scotmid Property enjoyed a very positive year thanks to domestic property rental income growth driven by investment and specifically a successful lease renewal of one of the society's main commercial properties. Heading into its 90th year, Scotmid Funerals continued to grow and respond to increased local competition," he said.

"I expect this political and economic uncertainty to continue in 2017 as the United Kingdom negotiates the terms of exit. Additionally, the ongoing cost challenge of the national living wage will be magnified by further costs arising from the apprenticeship levy and the recent rating revaluation."

It launched a new initiative during the year to enhance the society's Community Strategy and a new five-year membership strategy. These include plans for a new regional initiative called 'Community Connect', which will supplement its local community grant scheme and support for national causes. A trial will start in its North region.