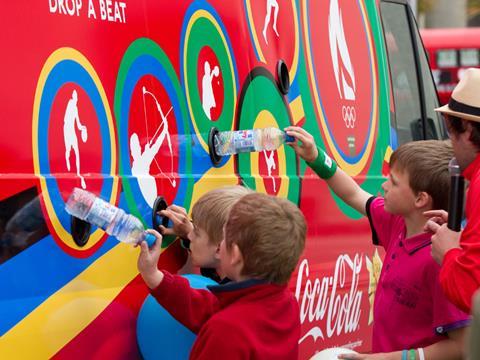 Retailers have slammed the decision by the Scottish government to press ahead with a deposit return scheme for bottles and cans, amid fears the decision could see the controversial plans spread across the UK.

Scottish Grocers Federation chief executive Pete Cheema said the announcement by Scottish first minister Nicola Sturgeon on Tuesday was a disaster for small stores.

"This is an atrocious decision by the Scottish government. Deposit return is too costly, too disruptive and too expensive," he said. "If the Scottish government wanted to significantly damage the viability of an independent convenience store industry in Scotland, which provides 42,000 jobs and contributes over £500m to the economy, then this is an ideal way to do it."

ACS chief executive James Lowman added: "The announcement by the Scottish government undermines the valuable work Zero Waste Scotland were doing to model the costs and implications of a Deposit Return Scheme for convenience retailers, consumers and local authorities.

"Our view remains that DRS would impose massive unnecessary time and cost burdens on retailers operating from small premises."

AG Barr, maker of Irn-Bru, which ditched its 30p deposit return scheme for glass bottles in August 2015, after more than 100 years, warned the scheme could cost the taxpayers in the region of £150m extra per year an warned of the "huge scope" for fraud.

"On a small scale we could see people scavenging in bins for containers, as is the US experience," it said. "On a medium scale there is the potential for local authority amenity centre looting. And on a larger scale there is the very real possibility of cross-border trafficking of deposit-bearing containers."

Sources suggest the move by Scotland increases the likelihood of moves elsewhere in the UK to turn to such schemes, despite previous resistance by government.

However Coca-Cola welcomed Sturgeon's announcement.

"We applaud the Scottish government's leadership on this issue. As part of our sustainable packaging strategy, we have said that we want to see more of our bottles and cans being recycled, and we are open to exploring any well-designed initiative that has the potential to increase recovery rates and reduce litter. We hope that we can play a part in helping the Scottish government develop a solution that works for businesses, local authorities and consumers."

A letter from the Scottish government to the industry said the move signalled a "step change" in its ambition to tackle waste.