Address: Kingsland High St, London E8 2JS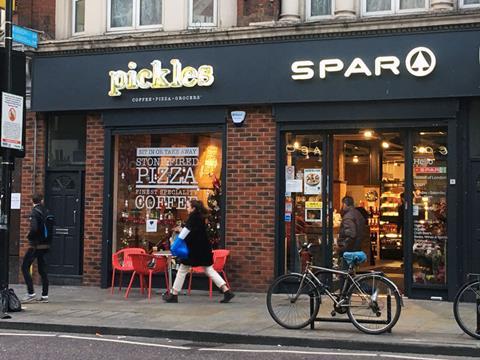 This new store scored 46 from a potential 50, the highest across all the fascias visited, Pickles of London has a strong independent identity reflected in the bold black fascia outside all the way through to the exposed brick interior – very fitting for the new hipster contingent of London's up-and-coming Dalston.
The symbol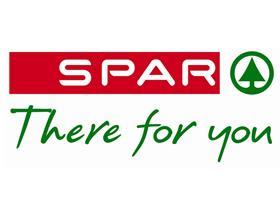 Spar says it has experienced "five years of consecutive growth by continuing to improve our offer, drive basket spend and footfall, improve our promotional programme, reduce costs and develop industry-leading store formats."
It says its retail partners are "very proud of their performance as it shows how our strategy for growth is working. We continue to strive in the convenience sector by offering retailers profitable store formats, the biggest own-label range, innovative selling plans, and a strong buying strategy, and our ability to provide a compelling fresh food offer to our stores is exceptional.
We are the most successful independent retail proposition in the country with over a third of the top independent retailers in the UK listed in The Grocer Top 50 in 2016."
Spar also points out that it's also the world's "largest food retail voluntary chain with over 12,100 stores" making it a "global brand delivering a significant multi-format presence locally."
There is a huge selection of fresh fish, meats and a generous produce section, too, with colourful displays of seasonal fruit and vegetables presented in wicker baskets and crates.
In ambient, there is an entire gondola dedicated to American candy and another is lined with every type of coconut-based health and wellbeing product imaginable.
Each member of staff we encountered was friendly, helpful, and made an effort to engage with shoppers, but the showstopper for this store is without a doubt the attached seating area and impressive wood-burning pizza oven for making fresh stone-baked pizzas to order while you wait.
The Blossom Hill wine wasn't stocked and was swapped out for Spar own label Rose d'Anjou. Warburtons Toastie was not stocked and was replaced with Warburtons Tiger.
---
FOOD TO GO OFFER 5/5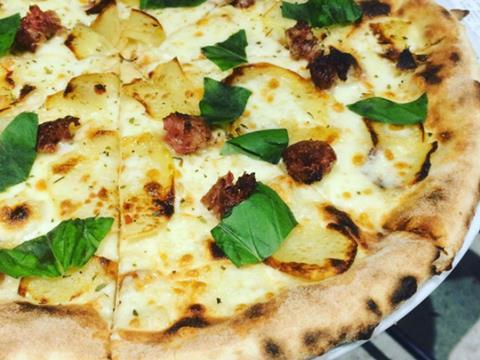 There are hot filled rolls and fresh cakes but the smell of pizza wafting through the store is irresistible. Prepared to your exact specifications by a dedicated pizza chef, customers can order a pizza while paying for their shopping and have it ready to go in under 10 minutes. Between noon and four, customers can snap up any 8in pizza and their choice of drink (including tea and coffee) for the bargain price of £5.95. The shop offers eight different varieties and most of them are priced at £7.50 for a full size.
Fascia Face-off Part 1: Putting fascias to the test
1

2

3

4

5

6

7

8

9

Currently reading

Spar, Dalston, London

10

11

12