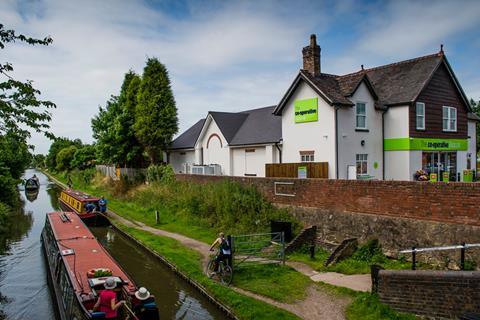 Tamworth Co-op has struck a deal with Snappy Shopper.
The online grocery service went live last week with four of the society's 12 stores and aims to deliver orders within as little as 30 minutes.
The sites are situated in Dosthill, Bolehall, Glascote and Tamworth across Staffordshire.
Snappy Shopper said successful stores on the platform were earning more than £10,000 per week in additional sales, with some retailers achieving £1m worth of incremental sales in just 14 months.
"Investing in our stores and new technology means we are able to offer a far greater range of fresh produce than ever before," said Tamworth Co-op general manager Dan Welsh.
"The addition of Snappy Shopper means our local customers can order their shopping online and receive delivery at home from as little as 30 minutes. We are very much looking forward to seeing how our partnership develops."
Snappy Shopper head of group development Andy Batt said: "We are very excited to be helping Tamworth Co-operative society build upon their existing delivery service and expand into the broader online/in-store opportunities.
"Snappy Shopper has a growing audience in the Midlands due to our core marketing campaigns and Co-op collaborations in the region.
"Tamworth Co-op and Snappy Shopper is a perfect fit and we look forward to a successful proof of concept which will give us the necessary insights on which to build and implement the correct services for existing and new Tamworth Co-op shoppers."
The service is now available from 700 stores across the UK.