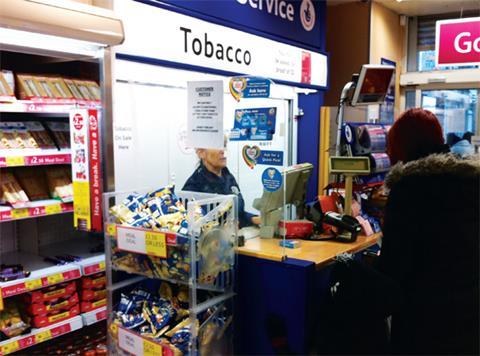 Retailers across the North West are tackling underage tobacco sales through a £400,000 pilot scheme funded by manufacturer JTI.
The programme saw 2,500 retailers subject to test-purchasing to discover which were "at risk" of non-compliance with age regulations for the sale of tobacco. Those who were could then be provided extra training and education.
Ultimately, it led to a 7% increase in the amount of retailers asking for ID.
"We chose the North West as it has historically had a higher number of underage smokers," said JTI corporate affairs manager Tom Hirons.
"And whilst this number is declining, we wanted to ensure it continues to fall as quickly as possible - that's exactly what we set out to achieve with this trial, and we are very happy with the results."
Between September 2013 and April 2014, over 6,000 mystery-shop visits were made with the help of firm Serve Legal, which specialises in testing compliance on sales of age-restricted products.
Retailers who failed to ask for identification from Serve Legal's mystery shoppers were notified they would be tested again.
If they failed to check ID a second time, free specialist training was offered on how to prevent underage sales.
During March and April 2014, every retailer was visited again to check improvement rates.
"Being chosen to play a key role in this landmark project is testimony to the strength of our visitor network and service provision," said Serve Legal director Julian Sargeson.
"We are delighted with the results and hope the success of the pilot shows just how effective independent testing can be."
JTI recently conducted a survey of retailers in which over a third of respondents said their staff had no formal training to prevent underage sales.