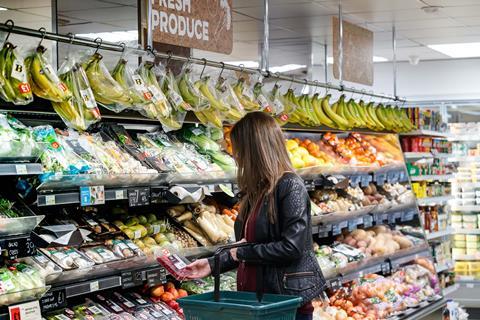 Costcutter says 79% of its shoppers felt safe in its stores during the pandemic, with 90% saying they felt as safe or safer than in supermarkets.
The symbol group surveyed its shoppers to understand more about the changes in their behaviour as a result of the pandemic.
Costcutter said the findings showed its retailers had helped shoppers feel safe and delivered great customer service during the challenges of the Covid-19 crisis.
It said this was a result of the stores effectively managing social distancing, practising good hygiene, and being less crowded than supermarkets.
"We have shared these results with our independent retailers, and alongside thanking them for their incredible dedication to their shoppers throughout the pandemic, we have also provided guidance on what this means for their business," said CSG group marketing director Sean Russell.
The research also showed that 80% of its consumers felt Costcutter retailers had handled the crisis well, and 81% said they experienced great customer service.
When asked about their future shopping choices, 85% of survey respondents said they were likely to continue shopping at their local Costcutter store.
"The survey showed that customers clearly recognised the extraordinary effort made by Costcutter retailers to keep shoppers safe during the pandemic," Russell continued.
"But we never take our customer loyalty for granted and through our Shopper First growth programme, we continue to help our retailers develop their own local plans to meet shopper demand both now and in the future."
"What shoppers told us loud and clear is that Co-op own brand products are a major draw – there is great trust in the brand and quality of the products, which is ensuring shoppers keep coming back to Costcutter stores.
"There was also clear demand for fresh food, vegetarian, vegan and free-from options, which will continue to be a major focus for our retailers.
"Our independent store owners have gone to extraordinary lengths to support their local communities during the Covid-19 pandemic and we intend to do everything we can to help them convert new lifeline shoppers, who have discovered them for the first time during the crisis, into regular, lifelong customers.
"Asking shoppers what works best for them, and continuously adapting our offer to meet that demand, will be fundamental to both our and our independent retailers' continued growth and success."