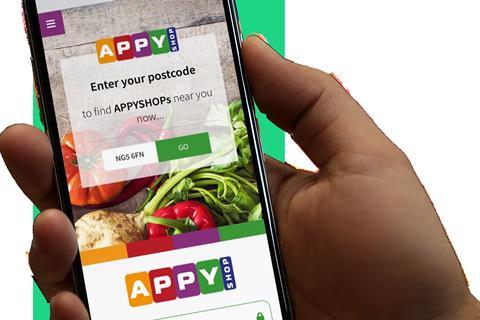 Costcutter has rolled out a partnership with online delivery platform Appy Shop across its company-owned and independent estate.
It will offer its shoppers both home delivery and click & collect services for immediate orders or for future timeslots.
A repeat order function will also be available, as will a shopper 'favourites' option, to enable quick ordering.
The retailer made the move in order to meet the growing demand for home delivery on top of its tie-up with Uber Eats, which began in 2019.
"Independent retailers recognise the current and future benefits of last-mile home delivery in terms of increased footfall and basket spend," said Costcutter Supermarkets Group marketing director Sean Russell.
"Through our new partnership with Appy Shop, we're opening up that opportunity to CSG retailers, with a UK-wide online shopping platform specifically designed for convenience stores, supermarkets and forecourts.
"We're confident that shoppers will continue to embrace the opportunity to have more of their weekly shop delivered to their doorstep, not only in response to the changing landscape on lockdown restrictions, but as an ongoing convenience from their local store."
Appy Shop group sales & marketing director James Widdowson said: "Appy Shop is delighted to have been chosen by Costcutter for this partnership.
"Appy Shopper has enjoyed incredible growth over the past 12 months, going from strength to strength. This partnership is further evidence of our growth in the convenience and forecourt sectors and we are proud to be recongnised by many in the industry as the number one choice for retailers wanting to offer a home delivery and/or a click & collect service."