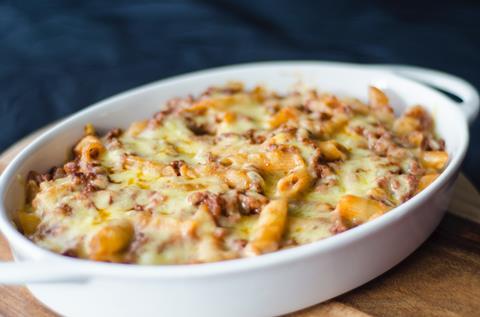 How quickly Celebrity MasterChef can bring you down. Joey Essex was brimming full of confidence at the start of this year's competition (BBC1, 2 September, 9pm). "Anything on toast, I can do," he proclaimed.

So he was dismayed to discover the first challenge was not toast-based. Instead, contestants were challenged to make sausages and mash, which - despicably - involved making their own sausages. "I didn't even know you could do that," Joey wailed.

His despair was only balanced by Gregg Wallace's inexplicably boundless passion for the challenge. "It could go anywhere and be absolutely anything," he enthused. As long as it remained sausages and mash, presumably.

Somehow, the dishes all passed without a major incident. Then it was on to the reliably boring stint in professional kitchens, followed by the only round that really counts: the signature dish.

Creations included a lamb fillet with creamy mash and a massive tray full of pasta. Which brings us to the real appeal of Celebrity MasterChef. It's a true reflection of what Britain cooks. These are hearty, wholesome dishes that viewers make at home - and this episode reflected the ongoing appeal of traditional British fare, alongside more adventurous creations.

All of which suited Joey, who by now was talking about earning a Michelin star. His signature dish of bread pudding managed to win over the judges by being very enjoyable, though "very simple". Well, that seems to have worked for Joey so far.