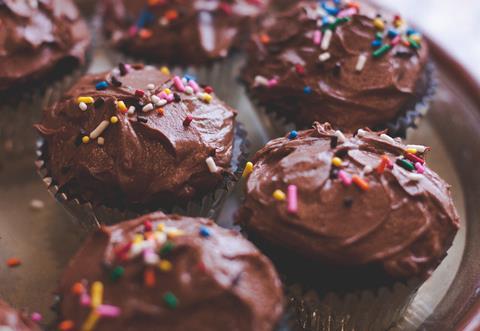 It's hard to imagine Channel 4 commissioning a show like Liam Bakes (Channel 4, 8pm, 12 November) a decade ago. Before The Great British Bake Off inspired an army of new bakers to dust off their mixing bowls, the catharsis of whipping up a cake on a Sunday afternoon was largely eschewed by anyone under 40, confined to village fetes and visits to Gran's house. But with the incredible popularity of GBBO and charismatic contestants like Liam Charles that's all changed. And that's a brilliant thing, if this new series is anything to go by.

This was fun, energetic and contemporary TV baking, blending Charles' bubbly personality with bakes you'd genuinely want to take to your mates. All against the backdrop of London, pop culture and the influence of the baker's Jamaican heritage. There were cola cream and cherry eclairs sprinkled with popping candy, mega chocolate cupcakes and the creation of 'patty quiches' - a conventional quiche filling encased in turmeric-flavoured flaky pastry, inspired by Charles' local patty takeaway. Given this was the young Londoner's first solo TV stint he did a masterful job of balancing practical baking tips with just the right amount of light-hearted banter, involving friends, families - and parties.

As he said, a mouth full of crackling popping candy and gooey jam filling: "This is me in a bake. It's fun and that's what baking should be. It should be playing with ideas to see what you can come up with." And kudos to Channel 4 for taking the same approach to commissioning.