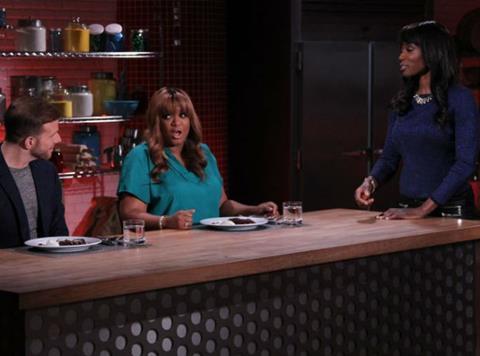 I really liked Lorraine Pascale. A bit too perky and bright-eyed as she slipped effortlessly from a modelling career to whipping up brownies on primetime yes, but I could live with that when her recipes tasted so delicious.

But then I switched on the nauseating Fakers vs Bakers (Food Network, 9 August, 9pm) and found myself face to face with Pascale and what can only be described as British Bake Off on steroids.

The 60-minute show pits four contestants against one another for a $10,000 prize. Two are 'real bakers' and the other pair amateur pretenders. The (supposedly) riveting catch is we don't know who is who, leaving open the possibility that some upstart baker could walk away with the cash prize.

Cue dramatic edits. Cut to the judges debating whether 'wacky' Kathleen with her deconstructed pistachio tart could truly be a pro chef when she double dips fritters in the fryer. Then there's born-in-the-Bronx Jeremy and his 'big city' style raspberry lemon tart committing the cardinal sin of untoasted nuts. And Alaskan Autumn whipping up Eskimo ice-cream.

Over the top. Cringeworthy. More clichés than there were chunks of apple in Kathleen's fritters. And through it all there was Pascale, her grin plastered on as she spouted utter nonsense and chuckled as the awful American judges actually toppled off their stools in fake shock.

Lorraine, you might have gained one big fat American pay cheque in agreeing to front this culinary garbage, but you've lost one very disappointed British fan.