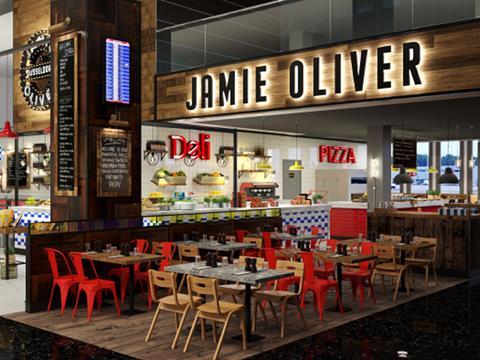 Newsflash! Cerebral TV chef Jamie Oliver has declared crisps and fizzy drink a bigger threat to our future than Isis. Someone needs to tell the army, urgently. If they knew they could take back Mosul with a bag of Kettle Chips and some Fanta it would save an awful lot of hassle.

In the meantime, let's be thankful to David Cameron, whose decision-making in his last few months at Number 10 was beyond reproach, for being clever enough to turn to Jamie to help him dream up a childhood obesity strategy.

Ignore the fact that Jamie flogs Coke, fries and burgers at his many restaurants, including Jamie's Diner where some dishes are marked with devil horns if they are 'particularly indulgent and high in calories, saturated fat or salt'. Relax and enjoy a lecture about eating chips while he sells us chips (though Jamie's menu opts for that glorious fast-food oxymoron 'skinny fries').

Anyway, as Dispatches (C4, 31 October, 8pm) repeatedly made clear, it's up to Number 10 to keep us slim and trim, not us. Everyone on the show was very unhappy with Theresa May for watering down the original obesity plan. And to be fair, if she isn't wagging a finger at me for adding crispy bacon to my cheeseburger she simply isn't doing her job. And don't give me any of that personal or parental responsibility nonsense. Take Scott and Jodie, the chubby couple who worried about their kids' weight before cooking them pizza and chips for tea. How are they going to change if Theresa May doesn't produce a lengthy report about it? Are they really supposed to figure it out by themselves?