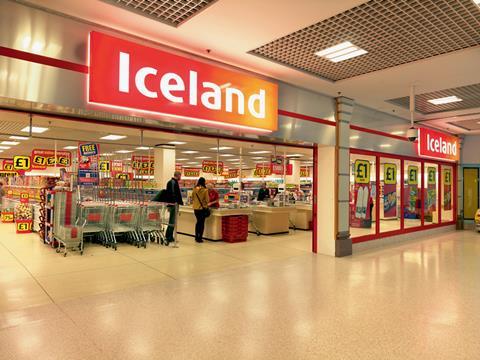 I feel for poor Simon Rimmer, I really do. Making inane small talk with D-list celebs on Sunday Brunch. Handing them a sharp knife and a carrot and praying they don't chop off a finger while wittering about their latest book/crash diet/Instagram success. He deserves a change. But is Eat the Week with Iceland (Channel 4, 7 May, 12.30pm) really a step up?

Shamelessly recycling 'the midweek meal revamp' formula already exhausted by the likes of Jamie Oliver, Mary Berry and grinning Gregg Wallace, the show purports to inspire frustrated home cooks, like guinea pig Aurelia Blair, with… Well, food. Pleasant-looking, but hardly groundbreaking, food. Its one thought outside the box was to satisfy fussier eaters with a fishy alternative to rump steak. Huh.

Don't get me wrong, Aurelia looked delighted. Saved from sitting outside supermarkets and "crying a little bit" at the thought of feeding her pescatarian nine-year old and apparently incapable husband Nicholas, she was giggling like a schoolgirl as she joined Rimmer in the kitchen.

And the food looked like the same appetising fare from any celeb chef cookbook. Cod biryani, salmon cannelloni and Mississippi mud pie all left the 'bad planner' Blair family licking their lips at the dinner table.

But with its brazen close-ups of Iceland frozen fish, old-fashioned shots of mum serving up dinner to a demanding husband and cringey chats over cups of tea the show amounted to little more than dull supermarket advertorial. Sorry Simon.