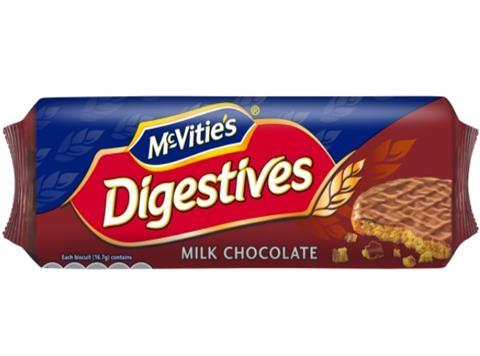 I love a biscuit. Chocolate digestives dunked in tea and devoured with the Sunday papers in bed. A handful of bourbons for breakfast when I'm running late. Or nibbling custard creams off a china plate visiting grandparents. Sugary, crunchy, convenient comfort food - I'm not surprised we get through 90 million every day here in the UK, enough to fill 30,000 trucks full to the brim. But before Inside the Factory (BBC2, 1 August, 8pm) I can't say I realised all the effort that goes into the perfect biccie.

Pestering staff at the United Biscuits factory in West London throughout the entire process was Gregg Wallace. Donning a hairnet and cranking out the bad jokes as only he can, Wallace roamed the hallowed halls (under close supervision) of Europe's biggest biscuit factory as it churned out its daily output of an astonishing 80 million Digestives, Hobnobs and Rich Teas.

From the 26-tonne delivery of flour, to the "Nasa-style control room" and rivers of glossy milk chocolate running through the factory it was all satisfyingly Willy Wonka-esque, right down to the tiniest details. Take one-man band Alan, who swapped a career in aerospace to carve giant bronze rollers, worth £5,000 apiece, with "unnecessarily beautiful" biccie artwork that most of us wouldn't give a second glance before we take a bite.

Even the art of dunking has a science behind it, as presenter Cherry Healey proved with a tube up her nose and a Digestive in hand.

I'm not sure I'll ever look at my humble biscuit in quite the same way again.