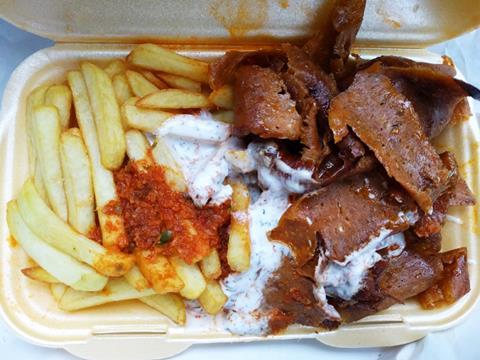 It's the last stop on a big night out. Drunk clubbers clasping at their last sweaty fiver and swaying in line. Couples picking booze-fuelled fights as they wait for their order. Every so often a miserably sober taxi driver pushes his way through to the counter. Where else but the local kebab shop?

Diminishing these high street icons to mere "purveyors of drunk food" does them a great disservice, though, according to new online show King of Kebabs (munchies.vice.com), a series of shorts exploring "the dons" of the UK kebab scene.

We kick off with Dalston's Mangal 2. Opened in 1997 by Ali Dirik, the Turkish restaurant has perhaps become better known for its outspoken Twitter feed than for its lamb kebab spits and flame-grilled Ockabasi. "Lol Turkey are so shit at football. We should stick to what we're good at: kebabs and heroin smuggling," was one recent tweet from Ali's son - and successor - Ferhat.

Not that the young restaurant manager cares about annoying a few potential customers. Why would he? His social media prowess has turned Mangal into a destination pulling in East London's hippest young inhabitants, and some older ones too. Conceptual artists Gilbert and George have been regulars for decades, the pair even making the invite list at a family circumcision ceremony after years dining on Ali's lamb kofte, shish kebabs and falafels.

Warm, bustling and packed with happy customers tucking into Turkish specialities, it all looks remarkably tempting. Far too good to be forgotten in a drunken haze, actually.